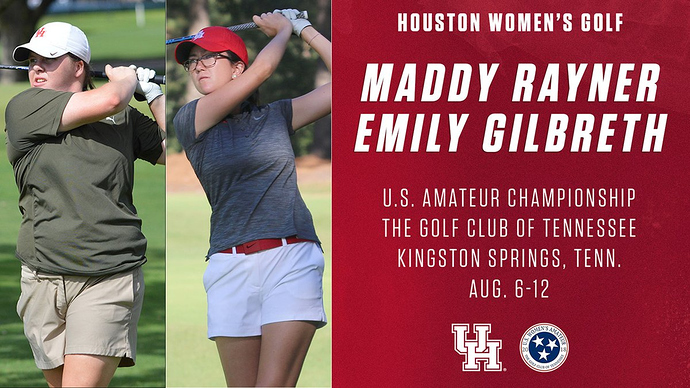 Senior Maddy Rayner and letterwinner Emily Gilbreth (2013-17) will tee off in the nation's premier amateur event on the 6,365-yard, par-71 layout. The Cougar duo will be part of a field of 156 players.
This will be the first U.S. Amateur Championship appearance each for Rayner and Gilbreth.
Players will compete in 36 holes of stroke play – 18 holes each day Monday and Tuesday – with the Top 64 players advancing to match play, starting Wednesday morning.