Right in his own backyard and Casserio didn't draft him….or Sauce Gardner….takes Stingly instead….guy should have been fired already.
As has been repeated on this and other sites ad nauseam, the Texans have become the new Jets.
If you have no expectations, you will never be disappointed!

If our home teams don't take atleast one Coog having seen what they can do. Like Tank or Parish. They don't deserve our support. 1 a year at whatever pick is not a lot to ask for.
Good for Marcus! The young man deserves it.
Lucky for Jones. Its looking grim for Texans even if draft a good QB this year.
When Sac Kings make the playoffs this year, the Jets have longest playoff draught of the major sports.
Funny enough, a lot of experts were projecting Jones to go to the Texans and they did meet with him during interviews and Pro Day
If Marcus Jones keeps this up for at least a decade, we will see him in Canton. This is as good of a start to the Hall of Fame as you can get.
And Sauce as well……that is two the Texans didn't think worthy.
Thank God the Texans didn't pick Marcus, we don't want his career to be destroyed before it even has a chance to take off!
Interesting article in the Athletic Today around this years All Pros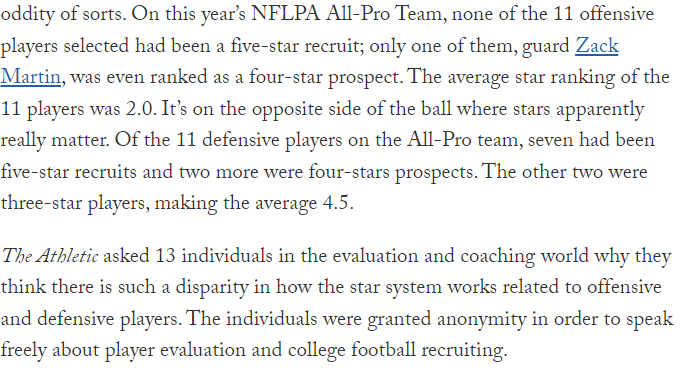 2* average for the offseason? That doesn't sound right does it?
Wasn't Mahomes a high 3* or low 4*?
I've heard that around MLB and the NFL the questions "What are the Astros doing?" And "what are the Texans doing?" Have two completely different meanings.
Mahomes was neither. He was a middle to lower 3 star. UH and Texas Tech were his best offers.
Yes, Levine and Bush almost convinced him to come here but playing in the Big 12 won out.
397 in the country at .8807 sounds like high three star to me….
UT recruitied but didnt offer Mahomes. They wanted him to walk-on and play Safety. Similar to what they did when they recruited Ward.