Marcus Sasser, with 22pts tonight vs Wichita St.
Has 1,370 for his career
14pts away from passing Clyde Drexler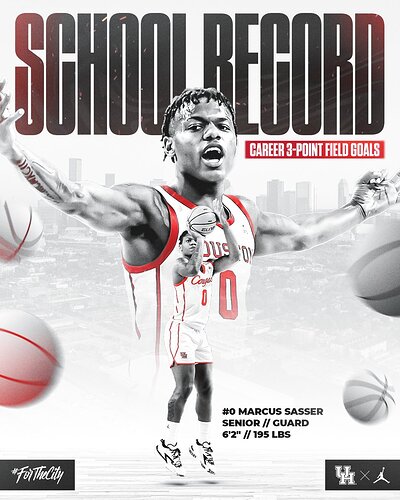 Marcus Sasser with 13pts today. Now with 1,383 for his career.
Next game he should surpass Clyde Drexler & TaShawn Thomas & sit alone at 18th place
Marcus Sasser with 30pts today vs ECU
Now has 1,413 for his UH career.
Puts him in 17th place all time. Trailing Robert McKiver who sits 16th (1,435)
Sasser with 22 points today vs Auburn
Now has 1,444 for his UH career.
Sits 16th all time for total points in UH career