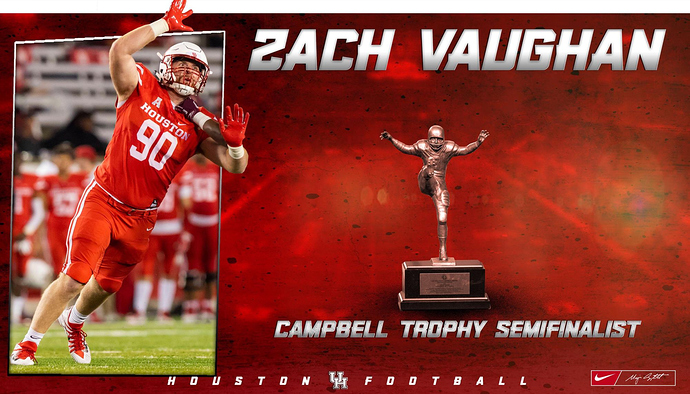 A four-year member of the American Athletic Conference's All-Academic Team, Vaughan has seen action in 38 career games along the UH defensive line. A December 2017 graduate of the C. T. Bauer College of Business (BBA in Management), Vaughan is currently completing graduate work for a Master's in Global Energy Management.
The NFF will announce 12-14 finalists for the Campbell Trophy on Oct. 31, and each will receive an $18,000 postgraduate scholarship as a member of the 60th NFF National Scholar-Athlete Class. The finalists will travel to New York City for the 61st NFF Annual Awards Dinner on Dec. 4, where their accomplishments will be highlighted in front of one of the most powerful audiences in all of sports.
Live during the event, one member of the class will be declared as the winner of the 29th William V. Campbell Trophy® and have his postgraduate scholarship increased to $25,000.