Narrow escape doesn't ruin Houston Cougars' playoff hopes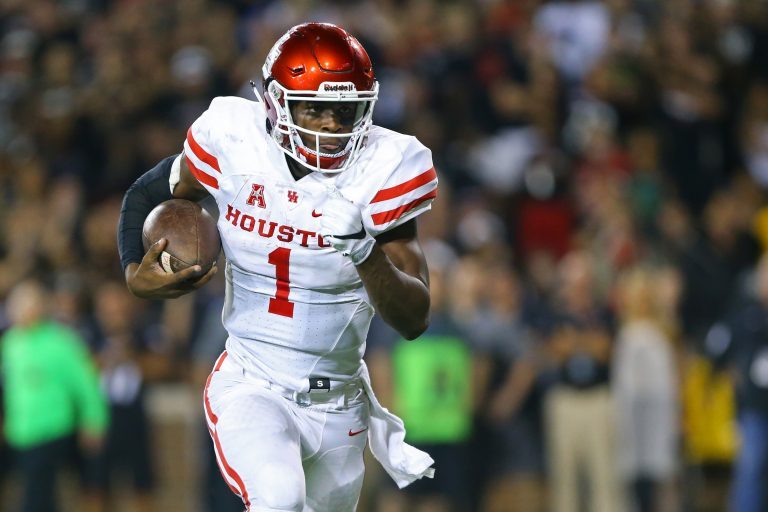 http://isportsweb.com/2016/09/18/narrow-escape-not-ruin-houston-cougars-playoff-chances/
.
Who are these "people" predicting our downfall? I haven't heard any such thing.
The fact that we can play poorly (at least on offense), and still come away with a 24-point win in what is a notoriously difficult venue, I'd say that's pretty impressive.
I don't understand the urge to use the score in the 1st quarter or the 4th quarter to attempt to prove a point. The game is 60 minutes for a reason. Is anyone knocking Alabama this morning for being down 3 TDs in the first half to Ole' Miss?
I don't consider the defense stuffing the Cincinnati offense a narrow escape! More like a solid beat down.
The "Narrow escape" headline is misleading. The "downfallers" are most likely those talking heads who gush over the P5"s. Even when one of their darlings lose, they still stay ranked, i.e. Texas. Yet, the article is complimentary, the "doesn't ruin their playoff hopes" is the main idea. All COOGS know if ANY of our games are close, then we blow out the other team, the P5" lovers will yell doom and gloom for the COOGS.
By the end it was not narrow but Cincinnati had the lead early in the 4th quarter. I can see where people might see it as a narrow escape even though the final score was a blow out with 14 points in 7 seconds by the defense. But the same applies for:
Tennessee vs. Ohio (the ESPN guy called it a tough match up for Tennessee…really? Ohio?)
Michigan vs. Colorado
Wisconsin vs. Ga State
Georgia vs. Missouri
LSU vs. Miss State
etc, etc.
No harm to have a close game with a tough conference opponent on their home turf on a Thursday night when they have been ultra competitive.