They're mentioning the freshmen because they already have the helmet size for everyone else that's been around.
Didn't the freshman already play one season? Next year's Freshmen begin classes in August- correcr?
Helmets have come a loooooong way since some of us played.
Obligatory "White helmets suck" post.
Maybe they're stopping by and getting fitted? No idea but they do look nice!
…We have red ones, white ones, black ones… same as it always was…
I wonder why these helmets look like that? Does it have to do with pressure and impact points? Looks neat all the same (wrong color though


).
Are we riding motorcycles on the field this year?
The real question is at what point will helmets be safe enough for targeting to be considered legal? Will a change be made?

I'm not sure what kind of helmets we have now, but these are advanced technological helmets with data analytics. This is what you get for your football program if you are a P5.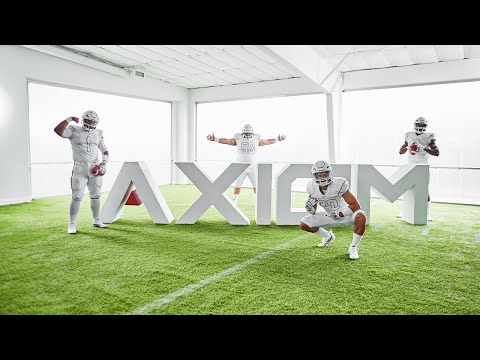 Yeah, I dunno. I'm old school. If I'm a NFL coach and my boys gave an old school 70's/80's hit on a receiver going down the middle, I'd pay his fine.
Targeting should not be legal, period. Defenders should aim for shoulders and below when tackling.
You want to stop targeting? Leather helmets. They'll stop leading with the crown of their helmets.
lol that would work most definitely.
White helmets? gagging noise
I'm sure we will have different helmet colors. It's just showing you the helmet type.
Rugby does not use helmets.
White helmets are much better than candy red…