Seems like they copied this from a football post and didn't change the name of the stadium lol
The basketball stadium is also nicknamed the cage or maybe more specifically the student section or both.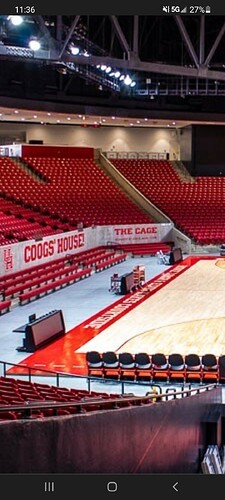 Predictions:
Coogs will cruise to a W
Coogfans will be full of attendance / traffic woes for the following 48 hours…
THE VERDICT:
You can probably stick a fork in Northwestern St. here. They should be cooked rather quickly. Houston 86.02, Northwestern St. 51.34.
Will probably be a great opportunity to let some of our banged up guys get a little action, but rest and let the bench crew work on some experience.
Plenty of tickets available!
I hope we get to see Robbie and Javier play significant minutes tonight. This would also be a good opportunity to sit Reggie so his hand can heal up.
Guys, I'm feeling under the weather and am going to have to miss my fifth ever game at the FC. Anyone interested in two in 115, row 11 and a parking pass?
I'm interested in the tickets!