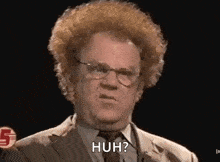 Was looking at standings and OSU looks like the win will put them in the Big 12 title game barring any big upsets next weekend (or tonight by Iowa St).
UT in on top of the standings and a three way tie at second with OSU, KSU, and OU. OSU beat both the others.
Need to be OSU fans after tonight to keep UT from the title in their last year.
Our Big 12 ready defense gave up 501 yards today.
We deserve to have UT win the last big 12 championship on the way out the door.
Dana has proved to be an unsuccessful coach who doesn't seem to know how to correct the ship. That is the only story, any comments on drinking is irrelevant.
Someone's getting the axe, it ain't Dana.
Assistants are usually the first to get cut
They already let him cut DC, WR and OL coaches?OC left but was under fire. All out of scapegoats imo
I agree. The longer we keep Holgorsen, the longer it will take to rebuild this program and bring back enthusiasm and excitment.
Wheat waving?
As in amber waves of grain waving in the wind?
Where has Dana not failed.
Poor job hiring assistant coaches.
Poor job getting team ready to compete early.
Poor job making adjustments at the half.
Poor job of high school recruiting.
Poor job of portal recruiting.
Continuously blames others for his failures.
Presents a bad public image of UH.
Done a great job of destroying any positive momentum brought on by joining Big XII.