2024-25 game is in Las Vegas.
2025-26 game is in Miami.
What does this have to do with Cougar Football?
UH is going Back to back to back.
Did you post the same re the Texans bs?
for real, no one gives a damn about the Texans
Regardless if we play in the game or not, our university should make a strong push to be seen as the "host" for the game. While that could mean people wearing UH gear in seats, more so I think it means becoming part of the media narrative surrounding the championship game. Letting teams practice in our facilities, hosting events, etc. the UH logo needs to be visible during the fan and player experiences. Steal that thunder!
The Texas bowl teams already use UH to practice

When international soccer teams play in Houston, they also use UH.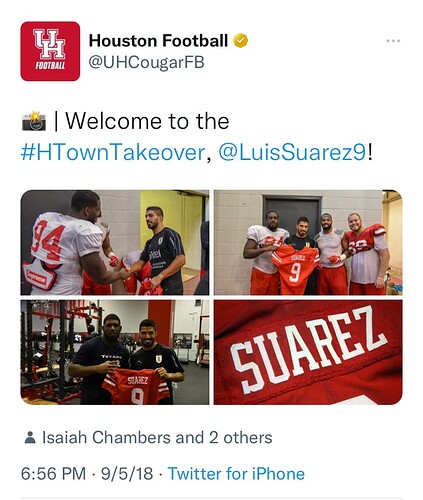 That's really cool. We will probably win the Final 4 this season in Houston; let's keep it going and play in the CFP next season in Houston.