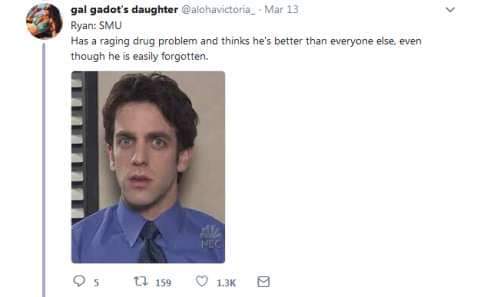 !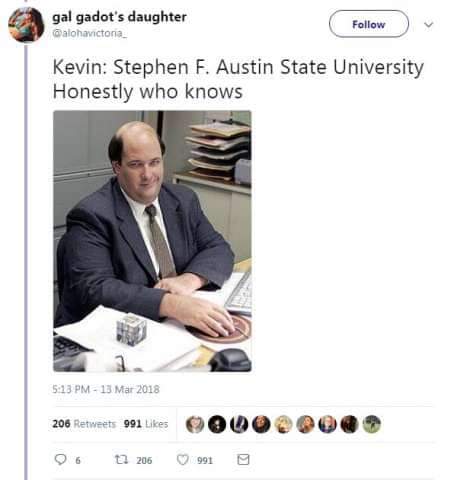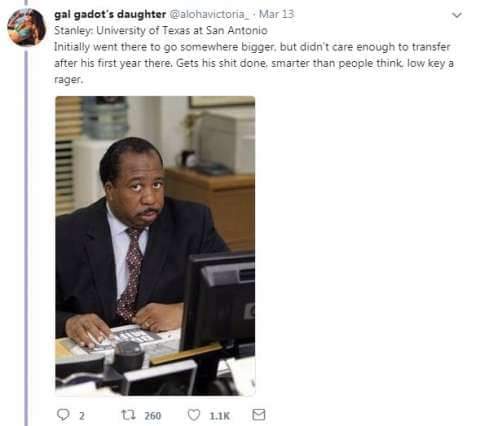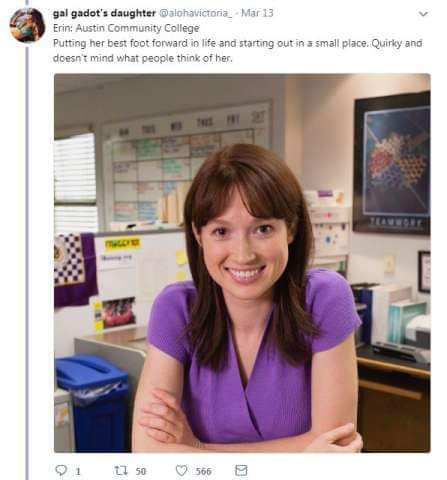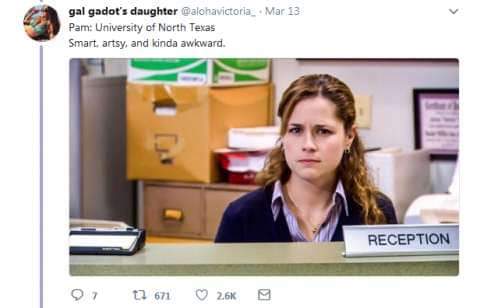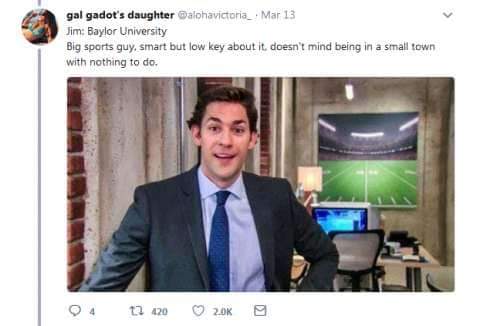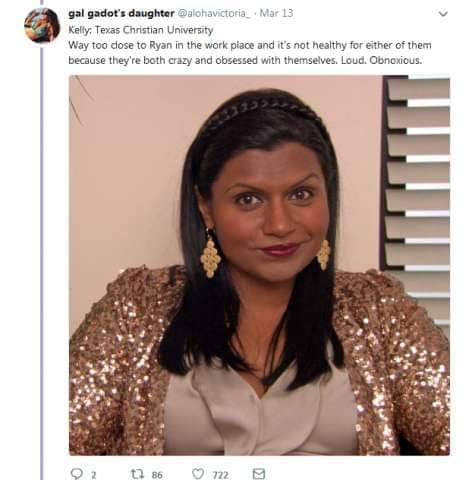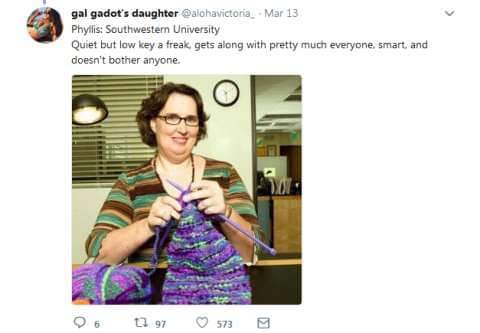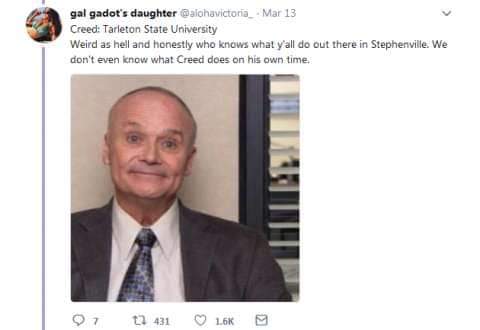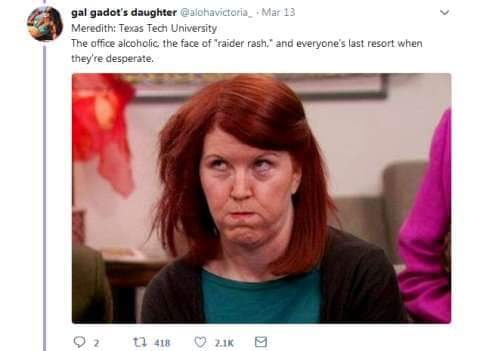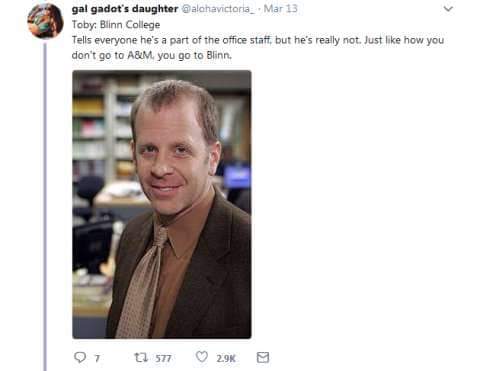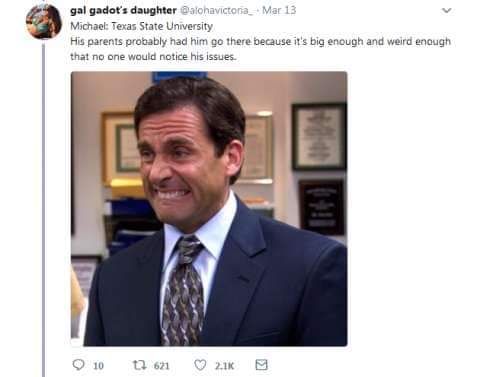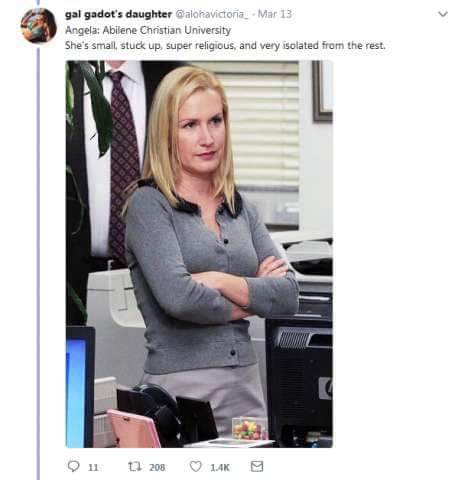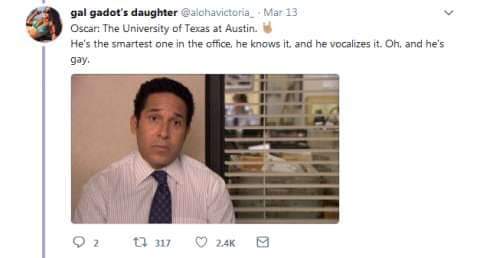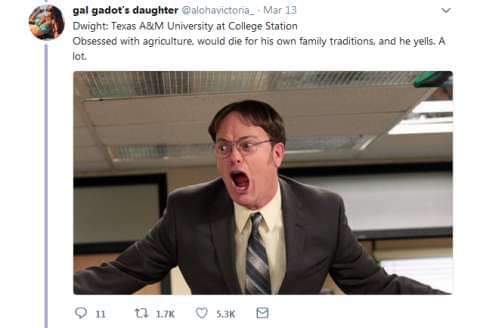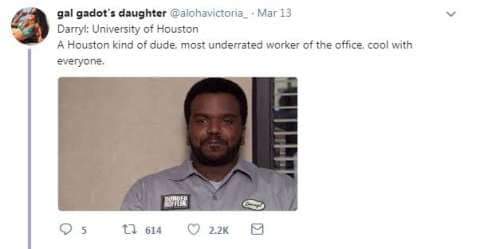 That's pretty funny. Ironically, the actor who played Kevin actually went to SMU.
And Angela went to Baylor.
Andy: Rice University
Dorky and socially awkward. Comes from a wealthy family but couldn't make it into a "real" ivy league. Annoyingly theatrical.
Excellent! How did they miss that one?
Rice has become totally irrelevant.
Love it and being Darryl is perfect!