The video board reflection on the floor at Wisconsin is pathetic. Who's idea was that? Makes the game unwatchable.
Funny to think that many teams will draw their best crowds when we come to town. My how things have changed.
For Oregon State and a Tulsa team that is usually an overachiever in the AAC. You would think they would get more support.
Pac 12 has four potential upsets brewing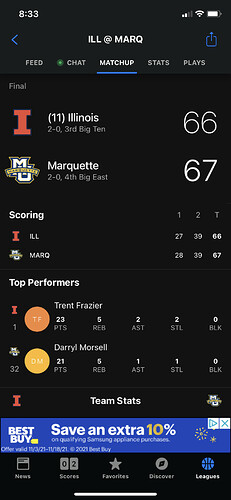 Not that it's a big deal but we want to get the highest seed we can, so if we handle our business tomorrow we will at least move up by 14
PVAMU played their fifth game today and they've got another game Wednesday. Most teams have still only played two games.
Oregon State - Tulsa tied 34-34 at the half
Tired of all the BIG hype — feel like thats how ppl are STILL drinking ipa's even though we realized they're boring a decade ago.
The voters probably won't dock Illinois too much, considering they were without Kofi Cockburn. Amazing that they outrebounded Marquette 50-30, but blew it with fouls. Marquette took 31 FTs to Illinois' 11.
From a trip to the E8 to losing to Tulsa. Major drop off for Oregon St. Would be a solid win for Tulsa tho.
Lose to Air Force. Beat Oregon State. Most Tulsa thing ever.
Was that guy in black pull over the Oregon St coach? He looked to be taller than most, if not all, of the Tulsa players . . . . .
Exactly. They're going to upset multiple top teams in the league. Lets make sure we aren't one of them.
Don't go after IPAs! Technical foul!
They looked SLOOOOOOOOOOOW…Providence was pressuring them like crazy in the backcourt. Looks like a great matchup for the Coogs, but Butler in the 1st game might be a bigger challenge.
Wisconsin doesn't look that great. No depth at all and starters don't look special.
A&M may beat them.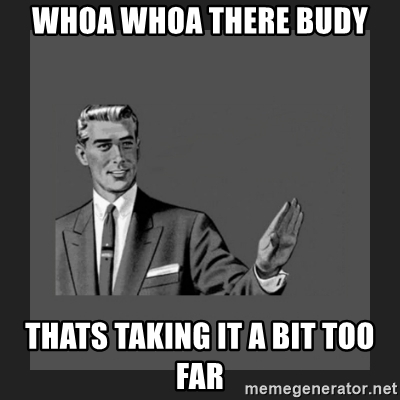 Oregon getting run off their floor by an unranked BYU. UH's toughest matchup in Maui may be their first game against Butler.
BYU taking Oregon to the woodshed.
Wisconsin doesn't look that good to me and I agree Butler it's going to be contest. If I were to bed I still take us over Butler too. If Oregon is our third game I still think they are pretty salty it will be a pretty tough team to be.