TCU's equivalent of Duarte.
https://twitter.com/StevenMJohnson_/status/1701627309063799157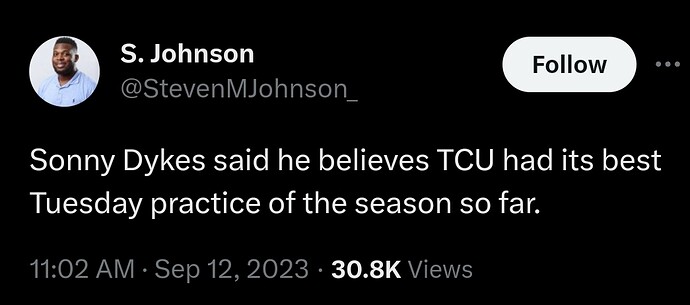 We better be ready to play, TCU is coming to take our head off.
So did we against Rice last week.
They doomed.
It seems that I hear this from time to time from coaches or the media about a football team and it has zero correlation to how that team plays that week.
That was the first thing that popped into my head. I remember Dana said the exact same thing last week. We'll see.
Is Johnson trolling or did TCU really just jinx themselves?