Good write up. If Holgorsen gets the Coogs to 9+ wins, he did his job. This schedule is set up for a minimum of 8 wins as long as we don't shoot ourselves in the foot so dang much.
7 or less Complete failure
8 Below par
9 par
10 or more above par
This schedule "should" produce a 10+ win season.
The way we have played over the last four years, however, reduces "they should" to "I hope".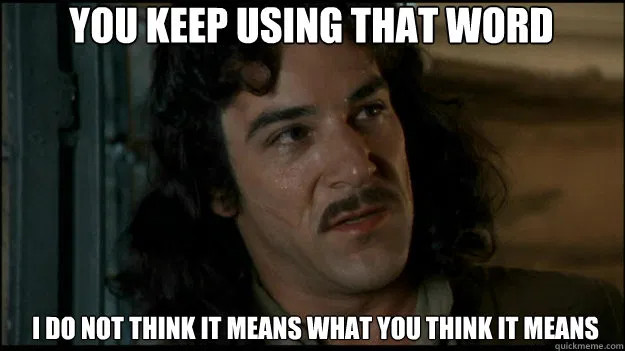 If you don't think 7 wins or less is complete failure that can only be described as…
Yes the schedule is a joke compared to some other conferences, SEC, etc etc, if we can't win 7 games we got big issues, 3 or 4 of the games are gimmies
With the money DH is making I doubt seriously if he is going to be cut loose if he doesn't win at least nine games.
Saying we have a weak schedule is a valid point, but you never really know how good certain teams will be…and that includes our own team.
But let me say this…what are the chances we average at least 25k per game win or lose? I think the odds are about as favorable as us winning eight or more games…
I will say it for the millionth time…we have a super weak fan base and I don't care what your theory is…we will not draw sellout crowds unless we win and become P5 soon…
It's going to take Cougar alums and fans stepping up, something that hasn't happened many times since I started following the team many moons ago. Forget about support from "For the City" people.
.And comparing football to basketball is silly. If we started losing and not making the dance our fickle fans would drop like flies. Check our history…
When I hear or see the word "Gimmes" in association with UH footbal … I've been programmed to immediately assume the fetal position.
Here I will put it in a more comfortable wording.
If we are making the progress as a program we are expecting to make this year there are at least 5 games I can see that if we are progressing should be wins.
There are also at least 3 games if we lose the staff should just catch Ubers home and security can have their stuff sent to them. Shorts and the GA's can interim the rest of the year.
Thanks for posting, that was fun.
Does Tune really have a "loaded receiving corps" to throw to? I hope so.
Where's the love for Trahan? He's going to ball this season.
I couldn't agree more with the comment that we need to get the run game going. Throw to score, run to win, as they say.
We're running the boards for sure. I fully expect 10+
CFN has major P5 bias, so any transfer from a P5 school is considered an immediate "upgrade" in their eyes. They may be right about these WRs we got in the portal, but I think it is less of a guarantee and more of a fingers crossed situation.
Coach has expressed his concern about the WR group beyond the guys he thinks will start. He's also feeling better about our O-line but I think he still sees it as not quite where he'd like it to be.
There are so many variables in sports prognostications that go beyond how things look on paper. Injuries are probably number one. Number two is factoring in the improvement in the other teams who didn't win much last year.
USF comes to my mind as a team that was very disheveled last year but one that should be much improved this year. I think it would be a huge mistake for anyone to put that game in the W column at this time. But, we won't know what we have or what the AAC has until we start playing games.
I think UC is the team to beat again followed by UCF and SMU. I would like us to be in the mix, too, and if we improve in the areas the coaches have indicated, we will contend I think.
We're not contending if you think we can't even feel strongly about beating USF.
CDH needs to deliver a win over a middle of the pack P5 program. We should beat TT.
This is his THIRD season.
Should we expect to beat Alabama or the upper tier P5s- No.
But a Texas Tech and the mid/bottom tier P5s- Yes!
Straight from the article…
If you're a team looking to win something important, conference road games against Tulsa, Tulane, USF and Temple can't be your barrier.
So these games and Rice, GSU, and UConn have to be wins of we're serious about progress that's 7. And I'm not shy Rice, GSU, and UConn are the coaches shouldn't bother coming home type losses.
To be successful for me we have to take two out of 3 from Navy, Memphis, and SMU. All three if we are real contenders with the only road blocks being Cincinnati or UCF in the championship game. Tech wet don't need to win for real success to the season, but we really need it to get some of the fan base excited.
When I look at the schedule, I see 5 games I would be shocked if we lost, 3 games I would be extremely surprised if we won and 4 that, before playing a single down with this roster, I can see going either way.
I predict we finish 7-5 and play in a bowl game in North Texas against a top-tier g5 team.
Reasonable prediction, it's also a prediction I say we find a new coach and staff.