Welcome! Since you're in before Friday, be sure to RSVP for Pinks @ UH in Friday if your interested.
GoCoogs!
Excellent. That's one I've been scouting. What do they have besides those couple of tshirts and footballs? I've got a couple of polos. Looking for tshirt variety and other misc.
That is pretty much it. They did have a couple more shirt racks, but by the looks of it, they have been sacked. Which is a good sign. GCs!
They did have some unique navy dri-fit type shirts.
I bought a couple of items to grow the UH stats.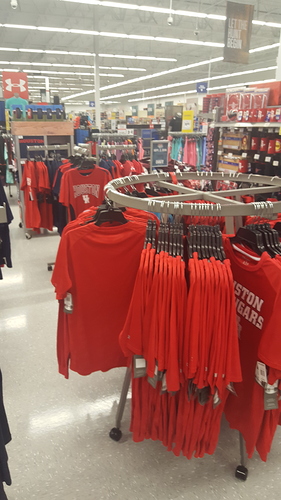 Thank you, sir. You are a scholar and a gentleman.