Q&A: Wochomurka on building toward future success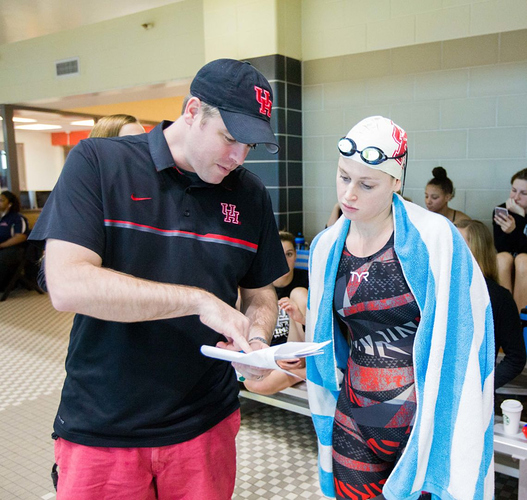 The Cougar: You're returning nine of the 10 athletes who were named all-conference performers last year. So what's the next step for this team?
Wochomurka: Winning a championship was one of the goals that we had when we got here. I don't want to say mission accomplished on that. I don't want to look past that because that will continue to be a goal we want to do on a yearly basis: to pursue the American Athletic Conference Championship. The next phase in our development of a program is to be relevant on the national level.
It's been three years now since we had representation at the NCAA championships on the diving side. I think it's been seven years since we've had a swimmer at the NCAA championships. We got really close with a few last year, but close is close. If you're close, that doesn't mean you go. So the next phase in our development is to be relevant nationally. That's putting ourselves in a position to score points at the NCAA championships, and (the) long-term vision of this program is to return to being a top 25 program. Certainly it's a bold goal right now, but it's not outside the realm of possibility.