Drake should feel lucky to get that photo op.
Is this part of something else going on? Why in the world is Drake there?
Rumor is hes in town for Travis Scott's astroworld festival and he has done collaborations with Jordan. Or just because he reps Houston and has worn the Houston Jersey for his concerts.
Past appearances by
Harden
EG
Migos
Travis
Drake
Watson
JJ
Waka Flocka
I'm sure I'm forgetting alot but I like people coming here.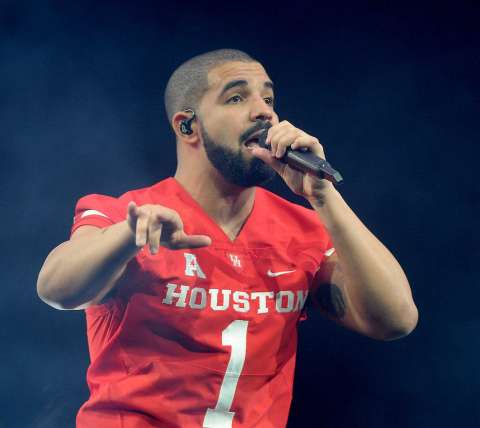 And I'm sure he and Travis Scott will be at the Rockets game tomorrow vs. Golden State. They have been advertising the game a lot on TV.
He has an affinity for UH.
Nothing wrong with that! We gladly accept the rep!
Drake should get those fingers taped up. Looks like he jammed them from rebounding or something.

Thought we had scheduled a home game with the university out of Des Moine, Iowa.
Nanook hitting the PBR's early today!
Just in time for Christmas
They mistakenly identified Goesling as a player and not as a coach.
I have opened this thread 3 times now thinking we are playing Drake University…
I thought it was about a recruit. I didn't know who Drake is before reading these posts, but he is a celebrity – just not one I know of.
As a frame of reference for the older alums, Drake broke Billboard Hot 100 Top 10 songs in a single year record in 2018, passing the Beatles 1964 record in the process. He has been pretty prolific and is widely known in the younger crowd.