Researchers ​at UH'​s Cullen ​College of ​Engineering are ​developing a ​smartphone ​adapter that ​detects ​bacteria, ​ viruses and proteins ​in a variety of ​liquid samples. ​
https://thewaternetwork.com/_/water-treatment/article-FfV/device-to-diagnose-contamination-with-just-a-phone-camera-PHpgUabyvBOblzHoWDJG0Q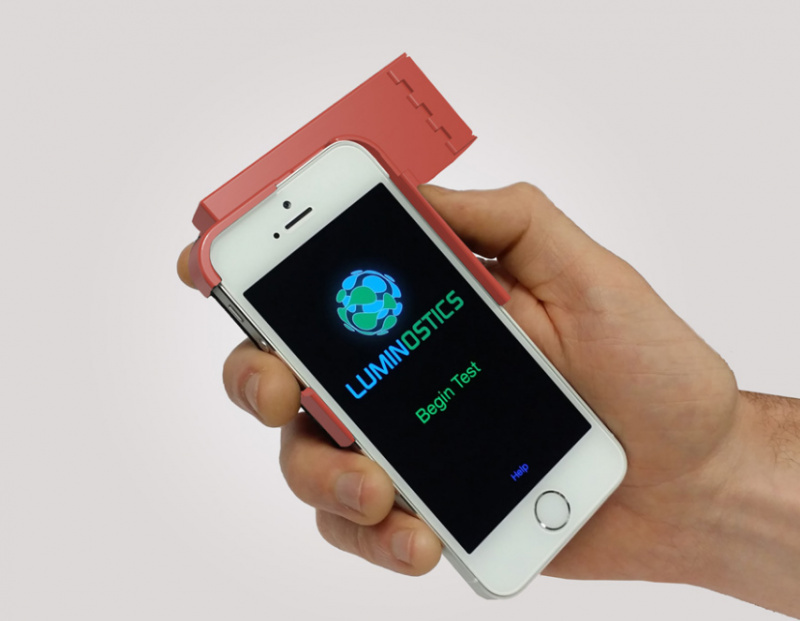 With this ​technology, a ​person could ​diagnose ​or monitor ​themselves ​anywhere at ​anytime in 15 ​minutes or less.​
Luminostics, the ​researchers'​ startup, ​developed a ​disposable test ​cartridge that ​contains glow-​in-the-​dark ​particles ​called ​nanophosphors. ​