Maybe we should just expand to 8000 if possible. Seems all we need.

All UH really needs to do is to find a way support the roof in a way that removes the massive spider web of beams in the interior ceiling of UH. Those beams can be not only an eyesore but a real problem becasue it is what is preventing the ability to hang a center hung diplay board similar to dickies arena, and once have the center scoreboard can remove the two hugbe basline baords tha take up so much space should be for more seating, could at minumim add 1,000 seats. In addition UH should bring the seating all the way down where the club section is and put two to three tunnels for access to the club with a barrier between the club section and non club seats. The loge box seating can be moved down and be the first three rows on the bottom closer to the court where that kind of luxury seating should be anyways. More of a court side kind of feel. Also by taking away the gaping whole for the club level and adding seats and having two to three tunnles it takes away the huge whole in seating bowl the cameras pick up on TV and also would mean just cant stand in the club anymore and need to be in your seat that will solve the in game camera view problem.
Another advantage without so many beams especially the two really big ones is a center hung scoreboard could be added with unobstructed views and be raised high enough could likely still have volleyball games. By removing the spider web of beams also allows more room for light rigging for concerts and wrestlig events. Most of all can hang retired jersyes, champinship banners, and NCAA tournament banners in the rafters which Ive always thought is the best and most prominent way to display them.
I am not a tructure engineer but I wonder if there is a way to isntall four big beam supports on the outside of FC and then have support beams running across and attached to the outside top of the roof to support and hold up the roof, then be able to remove many of the beams inside FC interior ceiling that take up so much space.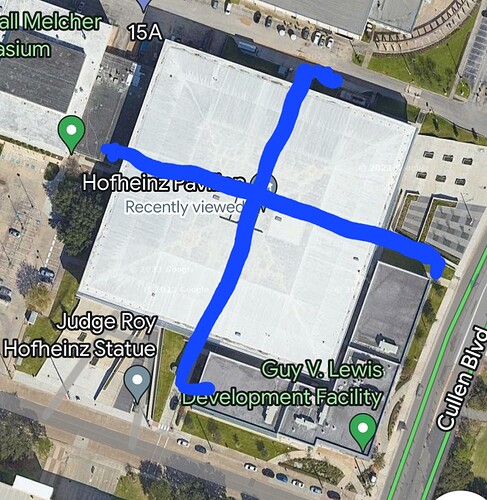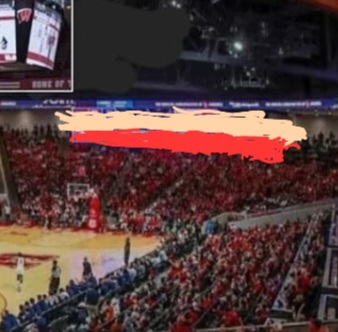 I'm sure they'd do it if you ponied up $50 or $60 million.
Otherwise, you're beating a dead horse.
Love the boards where they are. So easy to follow.
I think the opposite. Fans on the baseline are fine but if dont sit on the baselines have to look away from the court and play to the side. The benefit of a center hung scooreboard no matter where sit in arena can look up at the scoreboard abd right back down to court. Much quick glance
I'm more towards the center and like being able to take a kick glance at the board where the action is rather than look back at a center hanging scoreboard.
My view at Dickies . . . . . sitting up high, I watced games on scoreboard screen, seated down low, watched the floor. Didnot strain my neck and back that way.
Just renewed. Not sure if it was mentioned but I had a choice to request for my tickets to be mailed at extra $25.
If you have physical tickets can you still use the online transfer or the app instead of the ticket? Anyone know?
Obviously each ticket can only be used once per game.
I want paper tickets. I would still want to use the app on the phone. The paper tickets would look pretty cool in a matted Big 12 case for the inaugural season.
You can ask for paper tics which I did for $25 extra
oooh good idea. I've got mine from first FC season.
My seat went from 400 to 620. I dont find that to be unreasonable at all. Do yall know what a season ticket costs in Allen Fieldhouse at Kansas. Its a lot more.
They're also a blue blood.