Love the fact that he highlights Uh and Dr K as a rockstar
That is a wonderful listen. Wow, some of the best analysis ever!
Probably THE best realignment analysis out there. Well worth the 42 minute watch.
Yeah he did of hell of a job breaking it all down. We going to the PAC12!
I downloaded the 233 page presentation attached to the video. Going to see where we stand but according to it BYU was clear number 1. We were maybe 3 or 4th and Dr. Khator had a lot to do with it. We are also a good fit for pac 16 according to presentation. But I'm going to check it out later or tomorrow.
First caveat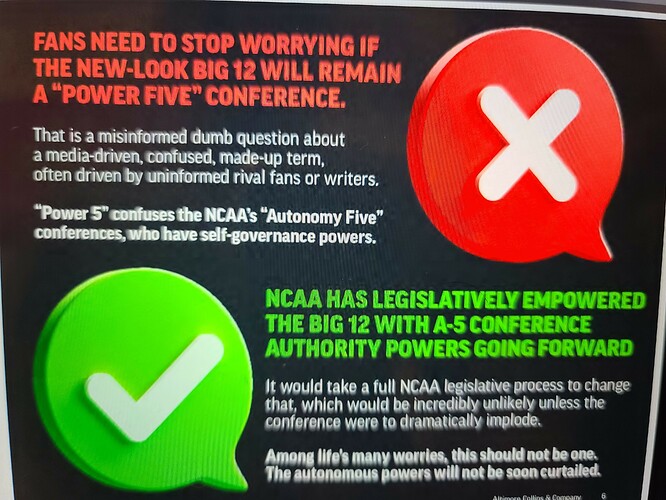 I only scanned it but didn't see a whole lot of comparison of the four that got in. He was emphatic that BYU was a cut above the rest of us, but I don't have a sense beyond that. He talked about it a bit but I didn't see much in the presentation about markets, which would be one of our stronger points and its absence would definitely hurt us in his evaluation of candidates.
I believe his analysis is strictly from a viewpoint of metrics that University Presidents would look at, such as endowment, research, academics.
Some good stuff btw, not just because it makes us look good, but for data nerds like myself!
Can you please point me to where the download is? Never saw link during 42 min video. Thanks!
Tony Altimore, the man behind the presentation, has a very impressive resume.
He went to University of Southern California, then got his MBA from Wharton at UPenn then spent time working as a financial analysis for Deloitte and was even a CIA officer.
In other words, this guy is pure analytics with no political axe to grind or bias with the data he's compiling. He's not some old UT booster with personal axe to grind that is pushing the levers to stop us from succeeding.
The presentation and the data Altimore gathered pretty much says we are on par to be in the Big12 and the Pac12.