Let's see who we get today.
Garfield Lawrence signed today
That's what I am seeing. No new names yet since McCaskill and Lawrence were added to the commits.
Not keeping up, any good surprises?
That's it unless we have a surprise. 3 really good high school commitments . Garner was the 7A defensive player of the year in Georgia .
JC recruit Chaney isn't going to sign until we are sure his grades/ credits are in order .
Look for the final 4 spots to filled after the spring with the portal, jc products and maybe late qualifiers
We added a walk-on QB, Cooper LaFebre. His film looks pretty good.
For whom did Cooper play?
Cooper played for Cooper. Cooper HS in Lubbock, that is.
This highlight reel is 2 seconds shy of 17 minutes. Each play takes about 5 to 7 seconds, so that shows about 145 to 155 plays which is a tremendous selection and he looks really good. He is very elusive behind a porous OL and throws very well on the run. He was throwing deep balls about 45 yards in the air and is accurate. I think this kid shows a lot of potential.
4 spots to fill id imagine coogs would like
OL Jahmir Johnson (Tennessee)
WR Ja'lynn Polk
And then 2 in the pocket for late adds if guys come available
Polk announced he is going to Washington
Welcome, Garfield!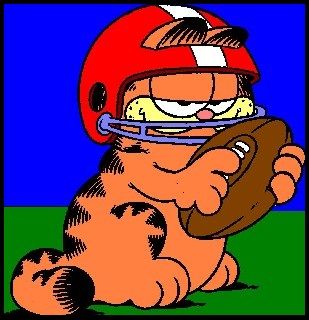 The qb looks great, give him a scholly now!
Yeah just saw that. Hes really talented, but makes sense. Our wr room is already crowded enough as it is.
why oh why would you go pac-12
Like Coopers highlights, did he get any offers from other schools?
Good question about Cooper. Can't find any info on him.Ratings? Stars? He looks like at least a 3*.
Cooper does look good.
Was overlooked?