Looks like TMC (The Medical Center) might be buying it, if it hasn't already.
Great, hope it happens. So it's the land UT bought that we all hate?
It shows UT is trying so far
Don't be surprised if a few of the buildings have UT's logo on them and/or rename Main to Longhorn Dr.


I believe that they are also building a 45K seat stadium with shade and cold beer concessions.
I don't think this is the UT land which is north of Holmes Road. This land is west of Wildcat golf course which is south of Holmes Road.
Today's chron says texas med center eyeing expansion for 500 acres at near buffalo speedway and Holmes rd.
Is that it? Where UT's land is?
I do not think they are buying the UT property which is about 300 acres. The Houston Chronicle article says it's west of the Wildcat Golf Club which is south of Holmes Road and looks like 500 acres. The UT property is north of Holmes Road.
The TMC BioPort campus would be on a piece of land near the intersection of Buffalo Speedway and Holmes Road, just west of Wildcat Golf Club, a few miles southwest of the medical center's main campus.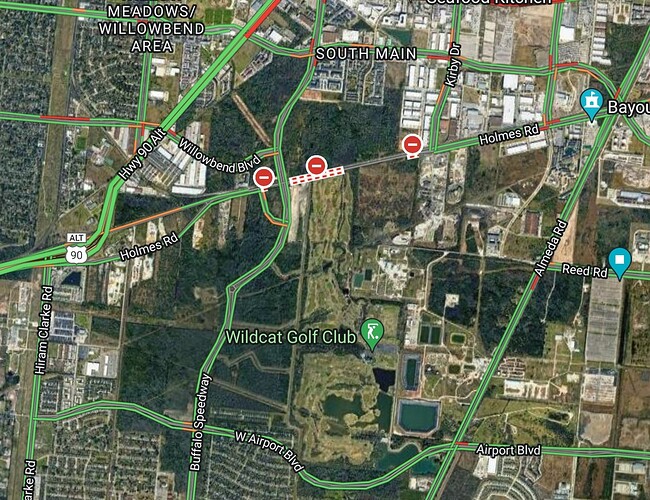 UT property.