Jessica Shults Joins Softball Coaching Staff
Former Oklahoma All-American joins Cougars for 2016-17 season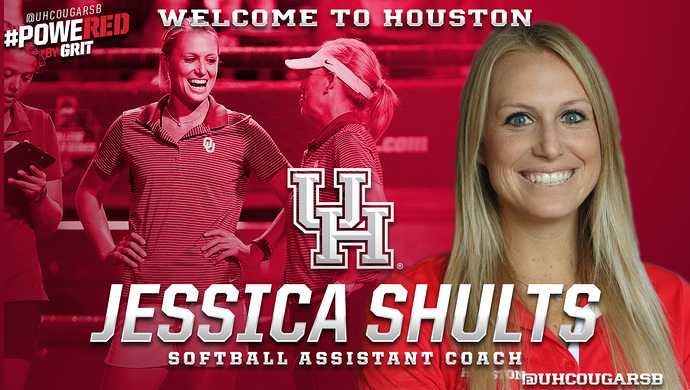 Shults comes to Houston after spending two seasons as a graduate assistant with the 2016 National Champions Oklahoma Softball team. She will be responsible for the catchers and play a vital role in the Cougars offense.
"I am excited to be a part of the University of Houston softball program. I am looking forward to making this city my new home. I am grateful for this opportunity and look forward to working alongside Coach Vesely and Coach Gibson-Loftin," Shults said.
With the Sooners, Shults was one of the most tenured members behind Head Coach Patty Gasso and assistant Melyssa Lombardi. She helped with all aspects of training while also running the team's social media accounts. She also handled film analysis and was in charge of the student managers.