Stopping the run again a priority for No. 13 Houston against prolific Tulsa offense
http://www.galvnews.com/sports/college/free/article_f7b6eca5-fe94-5cfd-990f-bd045a5ec3e7.html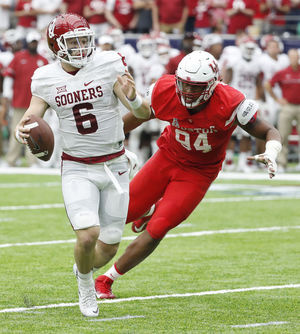 Tulsa running back D'Angelo Brewer has been among the nation's best early in the season, ranking fourth nationally in rushing yards per game (143.2) and seventh nationally in total rushing yards (716). The Tulsa native has rushed for 160 yards or more in three of his team's first five games, including a 46-carry, 242-yard performance against Fresno State on Sept. 24.