ABOUT THE CARDINALS
* Incarnate Word is in its 13th year under Head Coach Phillip Davis.
* The Cardinals finished fifth-overall at the CCSA Championships last season with 767.5 points.
* Last season, Houston defeated Incarnate Word at UIW in a 182-110 decision.
* Houston posted 38 podium finishes, winning 11 of 16 events.
* Houston leads the all-time series history with UIW 5-1.
ABOUT THE FALCONS
* UTPB opened its 2018-19 season at TCU this past weekend, falling to the Horned Frogs.
* The Falcons are in their fifth season under Head Coach Cameron Kainer.
* Last season, UTPB finished fifth at the NSISC Championships with 217 points.
* The Cougars have never faced UT Permian Basin.
# Swimming eyes conference title three-peat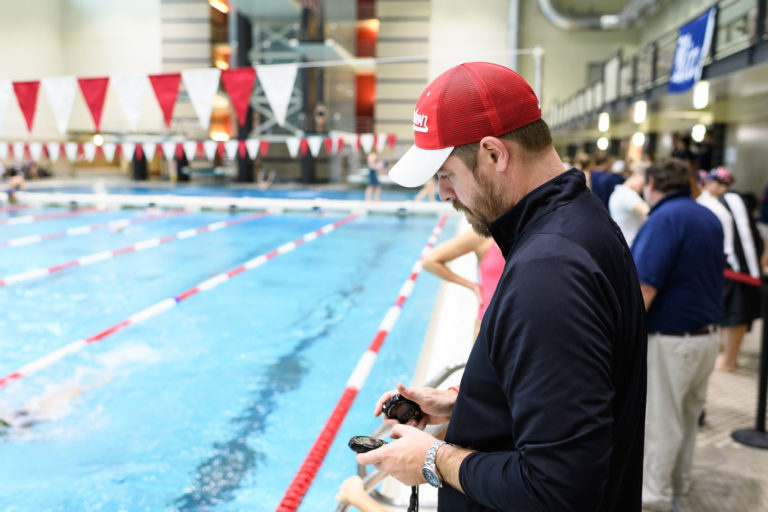 "To be top 25 at the NCAA Championships is the milestone that we're shooting for. We gotta get more kids there. The big goal is to get points on the board," said head coach Ryan Wochomurka.
HOW IT HAPPENED
* Houston won 14 out of the 16 events, posting 27 podium finishes.
* Houston swept the 100-yard Freestyle, 200-yard Freestyle and the 200-yard Backstroke.
* Freshman Haley Benjamin made her debut with three first-place finishes. Benjamin won the 1000-yard Freestyle (10:12.17), 500-yard Freestyle (4:58.65), and the 400-yard Individual Medley (4:26.92).
* Zarena Brown picked up a pair of first-place finishes in the 200-yard Freestyle (1:51.08) and the 100-yard Freestyle (51.76)
* Laura Laderoute won both the 200-yard Backstroke (2:03.66) and the 100-yard Backstroke (56.41)
* Katie Deininger won both the 1-meter and 3-meter springboard with a team-high 307.45 in the 3-meter and 280.80 in the 1-meter.
* Houston is now 6-1 against Incarnate Word and 1-0 against UT Permian Basin.