UH 45
TCU 38
Close but Dana is motivated. No more excuses!!!
Is that points or penalties?
Fearless prediction.
UH 38
TCU 30
THE POLLY PREZ HAS SPOKEN!!!
I see TCU winning by about 3 TD's, at least.
Texas Christian 44, HOUSTON 20
I think thats about right!
We seem to have trouble with Sonny Dykes coached teams. SMU and LaTech. Now that he has more to his disposal Im not sure we stand a chance. TCU 56 UH 24
Is this one of those MRCoog trolls?
TCU- 45
UH- 10
Houston 34 Texas Christian 31 j/k I predict TCU will lead by 4 scores at the half, and we will come roaring back in the 4th quarter and loss by 1 touchdown on a last play of the game pass interference no call in the endzone. For TCU 35 Houston 28
UH 14
Houston Christian 2 (damn safety)
What? It is Texas Christian? They played in the national championship last year…oh geez.
Prediction
UH 31-27 TCU
One targeting penalty
One last minute drive to try to win it
One interception overturned because ball actually hit the ground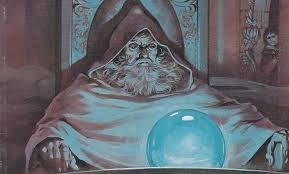 My head tells me that TCU is gonna run by us and win by a couple of scores, maybe more.
My heart, OTOH, says we are going to step it up with the big boy season here and we'll win a thriller and put the spark back in our fans. I really hope my heart is right!
I think TCU will score in the 40's. I haven't seen that out of our offense yet, so I'm not sure they can keep up.
41-27 TCU
2023 has the makings of a ridiculous week to week matchups for the entire p5!!
UNC vs USC win then UNC needed a call to beat app st.
Baylor humiliated by barely fbs tx st.
19th ranked wisky goes to Pullman
Tamu goes to Miami gets their poop pushed in by an ACC team
LSU a preseason top 5 team goes to Orlando and get its poop pushed in
UH goes to Rice and gets curb stomped for 2.5 quarters and can't win an OT game in its back yard.
CIncy goes to PITT and destroys them
Clemson takes a dump at Duke
This is going to be A WILD SEASON! BOOK IT!
COOGS 34 Toad the Wet Sprocket: 33