http://www.uhcougars.com/sports/w-tennis/spec-rel/030617aaa.html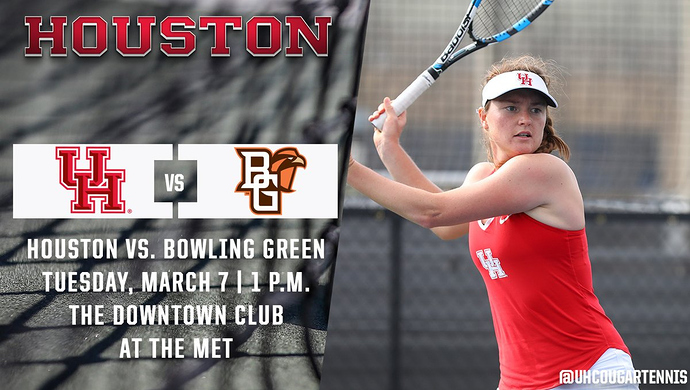 ABOUT THE FALCONS
Bowling Green enters play with a 4-6 overall record, including a 1-6 mark while playing matches on the road. The Falcons most recently fell 6-1 to Xavier on March 3, in Cincinnati.
Bowling Green has been led in singles play this season by sophomore Paula Comella, who has compiled a 6-2 record while playing at the No. 1 singles position. Comella has won five of her last seven singles matches dating back to Feb. 11 against Wright State.
Comella has been one half of Bowling Green's top doubles duo, teaming with freshman Marharita-Sophia Tavpash at the No. 1 doubles position. The duo has combined for a 6-4 mark throughout the 2017 season. The team had reeled off wins in five of its last six matches before dropping a 6-4 decision against Xavier.