Tell your friend: Imagine Myer not going and Herman staying because that is about to happen!
I am curious. Did your friend tell you 3/4 years ago that we were a shoe-in for the small12?
This is for every utau fan.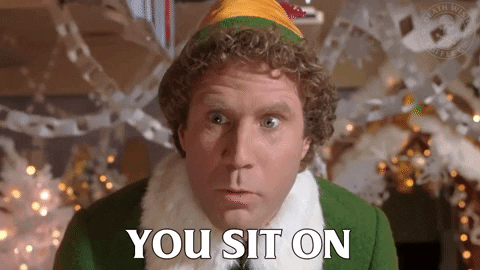 It sounds like they just recycled the "Nick Saban's wife is house hunting in Austin" rumor from a few years ago.
They can attempt to steal Aggies coach like Aggies did to Alabama writhe Dennis Franchoni. but I think Texas learned a lesson from coach stealing…Not!
UT hasn't won a Big 12 conference championship since 2009… No wonder they want to go independent!
All jokes and trash talk aside, UT is never going independent. And before anyone brings up Notre Dame, just know that ND is NOT a true independent. They are basically an associate member of the ACC in football and a full member in their other sports. The only true independent that I can think of is BYU who has to completely revamp their football schedule every year or so. They also have to front load their schedule since few teams have openings in October-November due to conference play. And finding a home for UT's non-revenue sports will also be a headache.
Texas better do something, Jimbo is winning.
True but let's see how they do next yr with regular away crowds and a full schedule. I think this yr is strange and the away games aren't as tough nor is there much home field advantage and some games are cancelled. I think he's getting it done but next yr will tell more for them and UH.
Not really, Conference USA will take them in a heart beat. RICE will be "HAPPY" to be Texas whipping boy again in a conference. Sunbelt , WAC, MAC, would also be thrilled Mighty Texas asked them for membership!
And even BYU isn't a "true" independent.
In most sports, they are in the West Coast Conference.
For that matter, ND is a member of the Big 10 for hockey.
When does their Longhorn Network contract end?
Longhorn Network ESPN contract started in 2011 & expires in 2031 — $15mm/yr. for 20 years!
Woah, ESPN is stuck for 11 more years.
I sure hope someone got fired over that horrible business deal. The incorrectly projected that ALL college alums inside the state of Texas, except for Texas A&M, naturally root for UT.
They couldn't have been more wrong! Yet they were so confident, they signed a 20 year deal



I think they were banking on all fans not alumni of other major universities in Texas were UT fans and that UT has nationwide appeal. Having traveled all over this country, I have found that in a lot of places UT and the state of Texas in general is hated.
UT did have nationwide appeal… Until they let Mack go…