How do you get access to it?
Right now, under "Top Picks for You" it gives you a choice of multi view options…when I first clicked on it today, there was a big window at the top saying it was available.
Wait, we have a seperate thread for todays games?
Thought the other tournament thread was a little slow.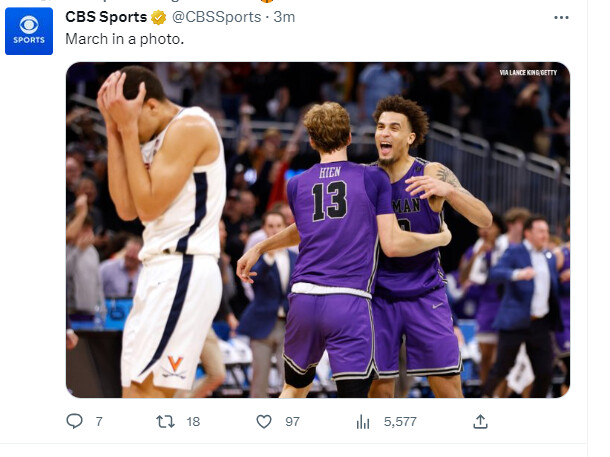 Need USU to start doing MWC things
Mountain West might legit be cursed.
Dennis Gates is my 2nf favorite college coach. He is so chill but his team is intense.
Hot take: Best Pg in College. Shead or Harris? The way Harris passes the ball is so satisfying but I ride with Shead.

Arizona is in a dog fight it looks like with Princeton
After AZ fans talking mad crap about our matchup last year, I have a hard time rooting for them.
Arkansas looking good against the Illini so far. Remember, one of their best players was injured mid season and not expected back. Fully healthy they are dangerous. I win today and get past Kansas I could see them making a deep run.
100%. I was rooting they wouldn't be the 8/9 in our bracket.
Az is playing awful. Amazingly their Defense is better than is their Offense.
Wow how do you foul the 3pt shooter there? smh