This has been in the works for a while.
Yes my brother in laws church voted to go with the less woke version of the church.
According to UMC, out of over 30,000 UMC churches in the U.S., less than 2,000 have disaffiliated. Many of those are in Texas.

Those disaffiliating are joining the Global Methodist Church.
I find the names confusing, since Global is almost a curse word to the right, yet that's
the more conservative version of the Methodists now. They probably should went with name
like the conservative methodist church - CMC.
Sad note that religion is adopting new ways to divide us. Maybe in few hundred years we will be like
the Sunni and the Shia
I'm confused how this is new. Most Christian denominations we're a break from some other denomination, I thought. Mormons, Lutherans, etc. Hasn't it happened all throughout history?
The real division is when you don't respect someone else's religious beliefs and either treat that person as "less than" or as someone who needs to change their beliefs to match yours.
Protestants say been there done that.
Very true; this just the newest method of further division. In the 50s it was so much simpler.
Nah in 150 years they'll be issuing formal apologies just like the Southern Baptists had to do in apologizing for their schism in support of slavery.
Not an SBC follower, but looks like this happened about 30 years ago (1995) on the position on slavery and support of segregation. A little embarrassing I'd think for taking this long for SBC
to become "woke" ( if using that term correctly), but better late then never ?
The issue had split the Baptist church between north and south in 1845. But a century and a half later, in 1995, Southern Baptist officials formally renounced the church's support of slavery and segregation. Richard Land, former head of the Southern Baptist Christian Life Commission, gives more information on the historic apology.
LUDDEN: The plea also asked forgiveness for Southern Baptists having failed to support the civil rights movement. At the time of the apology, before a meeting of 25,000 Southern Baptist delegates, Reverend Gary Frost of Ohio delivered this response.

Reverend GARY FROST: On behalf of my black brothers and sisters, we accept your apology and we extend to you our forgiveness in the name of our lord and savior, Jesus Christ. Ephesians Chapter 4, Verses 31 and 32, say let all bitterness and wrath and anger and clamor and evil speaking be put away from you with all malice, and be kind, one to another, tender-hearted, forgiving one another, even as God, for Christ's sake, hath forgiven you.

Because of Jesus Christ our lord and savior and his great love toward us, we extend that same love, forgiveness, grace and mercy towards you. We pray that the genuineness of your repentance will be reflected in your attitudes and in your actions. We forgive you, for Christ's sake, amen.
I don't attend a Methodist church but I do attend a Bible Study held by Methodists. This was a big deal and such a shame as it divides the church. One of the big sticking points was allowing gay clergy. I spoke to one of the members and we talked about gay folks. He made an interesting comment about da gays. He said being gay was a sin just like adultery or theft and should be treated no differently. So gays should not lead just like a person is in an adulterous relationship.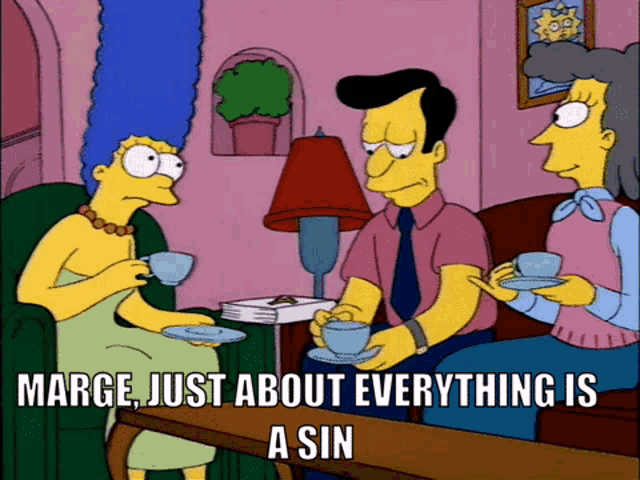 I agree with that. The challenge is clearly some church leaders are engaging in that kinda stuff but we don't know about it. See Falwell at Liberty. It's just not out in the open which means gays get treated differently. Not sure what to do about that.
Also, I'm not sure why we just ignore gluttony and other sins but focus so much of homosexuality. Fat preachers all over the place. It doesn't make sense.
Kind of the same as saying a woman or a person with a disability (it is who he or she is) can't lead.
Interesting that some categorize being gay a "disease", "mental illness", or a "willful sin" (choice).
Wow!
I think that many religions would recognize a difference between a person merely being a homosexual (meaning that that person feels sexual attraction towards members of the same gender), and a person engaging in consensual homosexual acts or marrying a member of the same gender (which is a choice, and regarded by most Abrahamic faith groups as a sin).
A clergy member who is married to a member of the same gender or is engaging in open and notorious homosexual relationships is choosing to be publicly sinful and apparently unrepentant according to many faith groups. That person, according to those faith groups, would be setting a bad example for the congregation by his or her conduct and would be unfit for congregational leadership and ministerial duties on that basis.
That's why most such faith groups ban such individuals from the ministry.
Most Catholic priests are celibate, so it's certainly possible for a homosexual to be a Catholic priest PROVIDED that he abstains from sexual relations in the same way that a heterosexual priest is expected to.
What about prideful preachers and those preachers who flaunt and live a life of luxury, that has to be just as sinful as being gay, right?
Plenty of sins get ignored. It's really disappointing.
Not that people sin but that we focus so much in just a couple of areas and largely ignore others.
Is it ok that I believe that or do I have to align to your thoughts to be in the cool club?
In Protestant Churches that have such people…ABSOLUTELY!!!
Fortunately, all Catholic priests either take a vow of poverty or promise to live in the spirit of poverty, and unless the latter are independently wealthy via inheritance, etc., their income is NOT high.