The line reflects reality. It has nothing to do with respect or disrespect. For them, it is about making money. If you want someone to tell you the truth about the state of the program, make it about whether they make or lose money.
Not gonna lie I kind of prefer when we're not favored to win. Just adds to the ol' chip on the shoulder.
When I don't expect much from the Coogs they have a good year.
I am retired from gambling but I would take UH and the one point juz cuz UH is at home.
That's just no respect, no respect at all…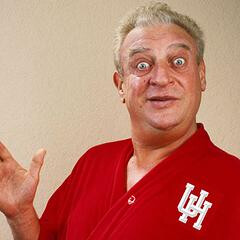 Get used to it. We will be underdogs 8 times or so this year. Hence why we are picked to win about 4 games. Hopefully we exceed this.
Easy money

If thats a Rodney ref, then, unlike Rodney or the Coogs, you get respect in this thread
I'm not a gambler, but one thing I've learned about the Coogs over the years…
Never bet on the Coogs and never bet against them.
You know, it makes me wonder what the benefits of being highly rated preseason are really??
Pros:
Publicity?, recruiting??, intimidation??, fan engagement/excitement for selling Tix???
Cons:
More eyes studying you out of concern???, fan base more likely to be let down vs pleasantly surprised?, increased fan ire for not performing as advertised?
How could you bet the Coogs this early in the season. Too many uncertainties.
If you are a gambler I would think the first 3 games are your play. Spreads don't reflect reality.
It's not disrespect. UTSA is predicted to be a better team in the preseason. They're fringe top 25. Top 30 team. Based on the AP votes they'd be ranked as #29.
True, we have so many questions coming into the season. Also, I don't want to take anything away from UTSA. They've earned it .
We seem to be favored by a point most places.
O/U has dropped from 65 to 60 which is interesting
My site still has the Coogs at +1, but also dropped the total to 60. Opening odds early this summer was Coogs -2 1/2. Will be interesting to see where the big money goes closer to game time.
There is no emotion in an oddsmaker's job. They are hopeful that you are the one with the emotion.
Nobody knows what we have, not even us. I said after the opener last year I never wanted us to play UTSA again, they ruined the New Stadium opener with Nesbitt's help. Traylor is the real deal and Harris is dangerous. Here's hoping Donovan Smith goes off.
Going to be a good game. They have the better QB.
They sure have the more experienced QB, but I expect the rest of our offense to be better than theirs at almost every position.