Maybe we will get some more soon.

One can definitely get hooked on them.
Need my daily fix of Boom!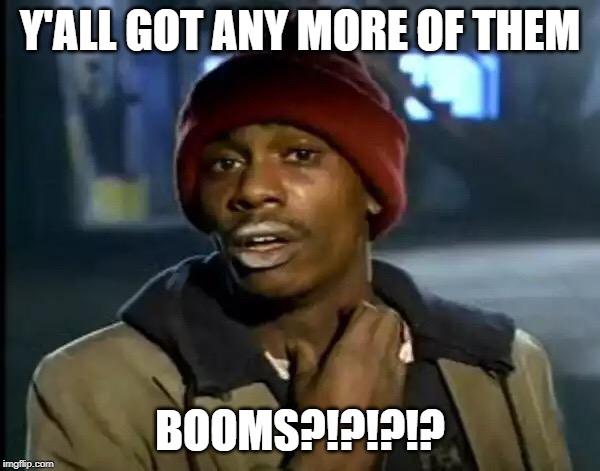 This explains why our number of high school recruits are low in comparison to other schools. CDH is back filling positions with more experienced players from JUCO schools. This sounds like a good process now.
The optimal process is to get good HS recruits every year, redshirt them, and slowly work them in each year as they work through their college career then graduating. The realistic path, especially for a team like the one CDH inherited is to do just what CDH is doing.
I could care less if we sign players from Taco Bell. This is not directed at you all. What is crucial right now is that we truly evaluate players. I have all confidence in our staff. This has been a huge issue since Mr. Chick fill a left.
Players from Frenchy's may have more upside FWIW.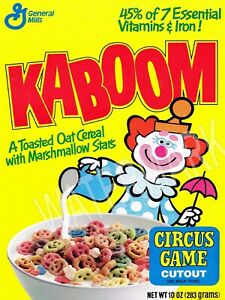 I hope some of these Booms turn out like the CB #6.
but do we really want players from toco bueno?