Tulane might not have the name but this game will be fun…
Jalen cooks is probably the best scoring pg in the league (davis is a better overall player, but cooks is a better shooter)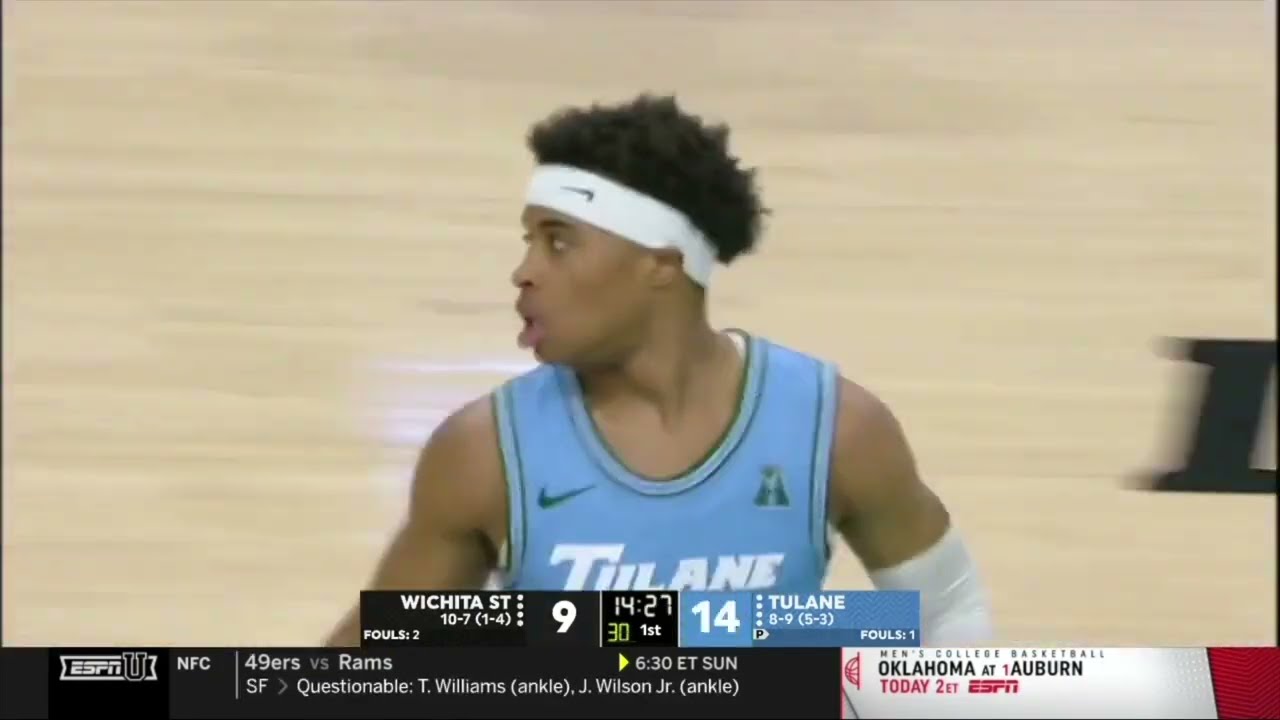 jalen cook on offense vs shead on defense should be a battle…
jaylen forbes vs Edwards might be just as a good
they run zone, so we should get looks from 3, and Carlton is also drastically bigger than anyone they play… while the zone might make it tough for him to score, he might be able to abuse them on the boards
Hunter don't care about boards if i remember correctly🙄
What you talking about grandpa?

I have seen Tulane play a few times this season. They are not good defensively and can be hurt inside.
They have three guys who can do damage on offense. If we are not on our game they can give a pretty good punch but they can also be forced into a lot of bad shots and poor decisions.
Great athlete that Tulane can build around and just a frosh.
A 4 Star but still a surprise he chose LSU for hoop vs his potential in football. Got into 20 games for LSU before leaving.
Auburn, Georgia, Notre Dame, etc offers in football.
we offered him in basketball… and at one point it was down to us, LSU and Georgetown , after he decided it was basketball
https://twitter.com/AyalewAdam/status/1124513734024749056
i think we ended up pulling out because someone else committed first (shead if I remember)…a similar situation to edwards and tech
and if i remember correctly he was a more sought after football recruit (was actually a 4star before picking basketball, they dropped his rating after stating he wanted to focus on basketball), but he chose basketball because he was touted in football for measurements and potential (6'0 205 is huge for WR)…but was actually way more accomplished in basketball, 2 time Louisiana player of the year, did 30 a game as a junior and senior, and in aau… he stuck with the sport he was great at even though in basketball he is undersized
Interesting. I didn't remember him at all in the UH context.
Tulane has a nice core of frosh/soph transfer portal guys to build around.
Cooks - 19.8 per.
Jaylen Forbes (4 Star from 'Bama) - 15.3 per.
Kevin Cross (Nebraska)- 14.1 per.
Shead's commitment on top of Will Wade
Remember it's the Fertitta Center, not a library, get loud!
I will be happy with just enough people

Danrad #9 on the ORBD list
Guys remember we had a pretty good crowd vs. ECU!
We need a "laugh track" . . . . .
I'm actually imagining this over basketball game commentary