Cougars players in the minor league
Ashford Fulmer for San Frsncisco is batting average is 417 in 10 games
This got me wanting to do research so I went and found all the Cougars that are active. Here's the list (stats may not be up to the minute):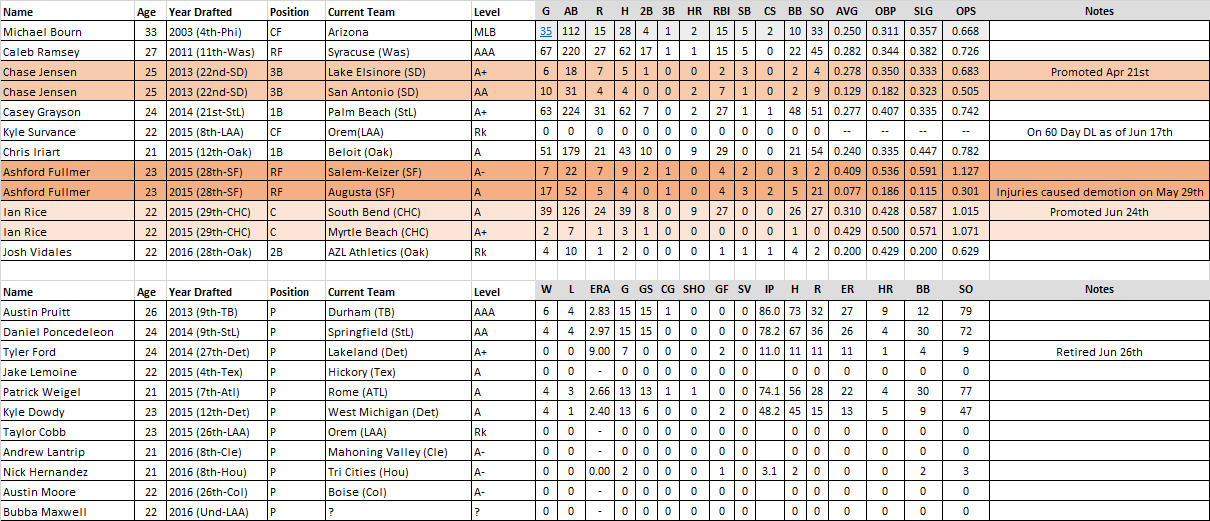 Taylor Cobb retired today

Austin Pruitt should get a call up by the end of the season with Tampa Bay, although he's not on the 40 man roster right now. Poncedeleon, Weigel, and Dowdy are all pitching well and will hopefully get promoted at some point.

Bourn is the only major leaguer after catching on with Arizona. Rice looks like the best chance to get a hitter to stick down the road. Possible that Washington gives Ramsey a chance in September, but he's not on their 40 man roster.
Saw Rice little over a week ago in South Bend. He was DH and had a solo HR