UConn must face UH's Greg Ward Jr. in rematch
Chronicle Subscriber Link
Google Search Link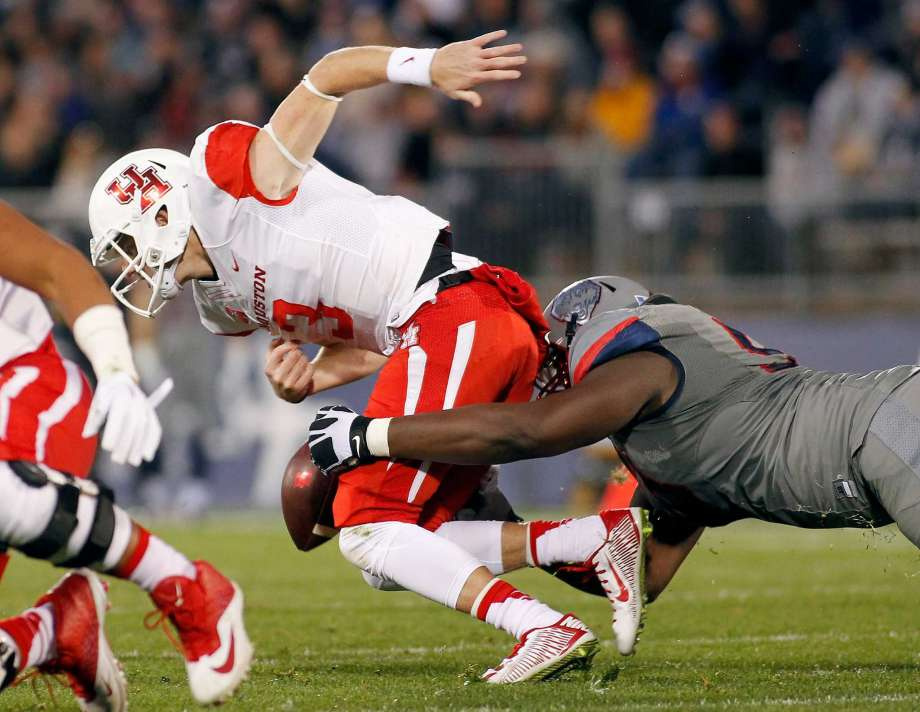 "He's a much better passer than people are talking about," Diaco said. "This guy can make all the throws. He has a pocket poise and presence. He's not just scrambling to run. He sits in the pocket and delivers the ball down the field. He moves in the pocket and gives him time and space and delivers the ball down field.
UH has scored at least 33 points in every game this season and has been held scoreless in one of 16 quarters. The last three games have produced point totals of 42, 40 and 64.