UH Chemical Engineer Harnesses High Performance Computing Power To Design Improved Zeolite Catalysts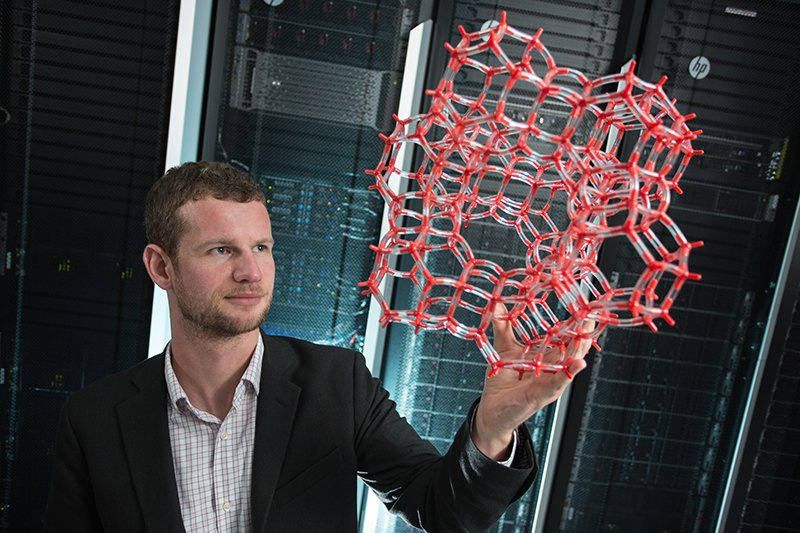 Jeremy Palmer, assistant professor in the Cullen College's chemical and biomolecular engineering department, was awarded the American Chemical Society Petroleum Research Fund's Doctoral New Investigator Grant. The prestigious award supports fundamental, high-caliber research in the petroleum field and promotes the careers of young engineers and scientists.
Palmer will use the two-year, $110,000 award to design improved zeolite catalysts using computational modeling techniques.