biden blames POTUS Trump for his tragic and disastrous Afghanistan exit. I can't remember of such a low despicable personal insult to the fallen.
To this day we know the following:
Our own snipers had the terrorist in sight to kill him but his superiors told them to not act.
Human remains were on our transport planes landing in free zones.
Many of the 13 fallen heroes did not even get a personal phone call from biden.
This is biden at the tarmac with the fallen heroes coming back: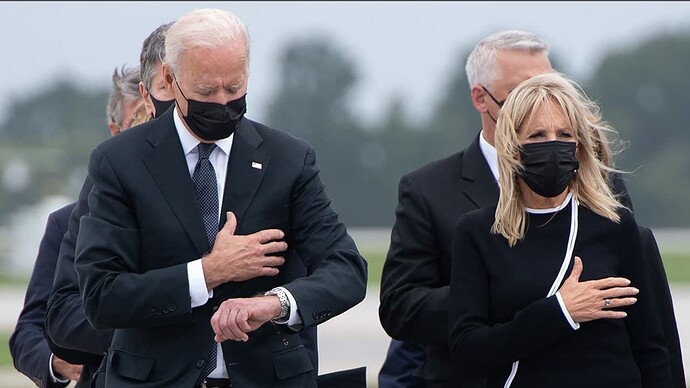 When you thought you had seen the ultimate biden insults now you have this.
Yes to this day no one, not one official, not one military official has lost their job.