Tough match up right off the bat for the Coogs. Hoping to see a close game at the very least as this team should be much improved this season.
http://www.uhcougars.com/sports/w-baskbl/spec-rel/110917aaa.html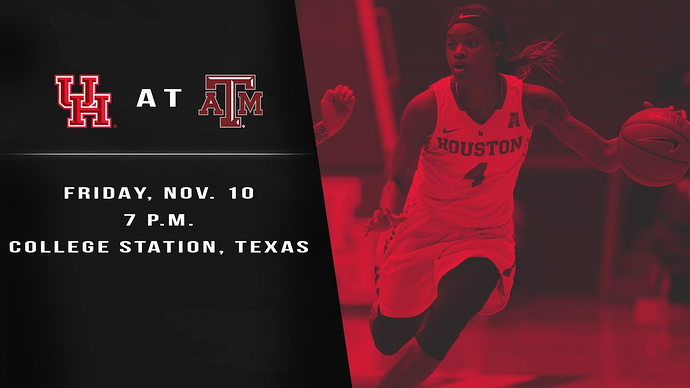 SCOUTING THE AGGIES
Texas A&M finished the 2016-17 season with a 22-12 overall record and a 9-7 mark in the SEC. The Aggies reached the SEC Tournament semifinals and were selected as an at-large team into the NCAA Tournament, where, as the No. 5 seed, they defeated Penn, 63-61, in the First Round before falling to No. 4 seed UCLA in the Second Round.
The Aggies return their two leading scorers from the 2016-17 campaign, including Danni Williams who paced Texas A&M with 16.6 points per game. Khaalia Hillman returns for her senior season after averaging 16.4 points per contest a year ago.
Junior Anriel Howard returns as the Aggies' leading rebounder from a year ago. Howard averaged a double-double, pulling down 10.4 rebounds per night while scoring 10.2 points per contest.