Ward Named Senior CLASS Award Candidate
Award presented to FBS student-athlete who excels both on and off the field.
http://www.uhcougars.com/sports/m-footbl/spec-rel/101316aab.html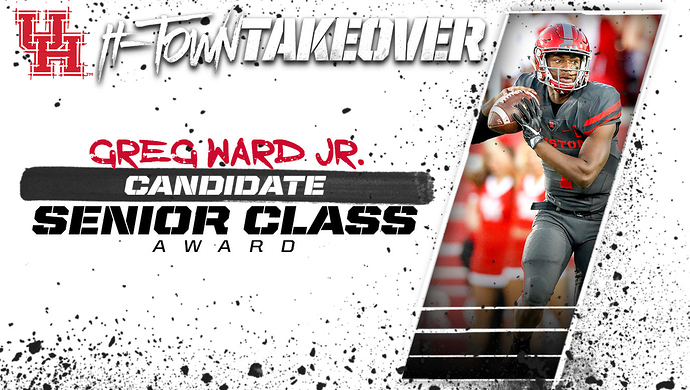 To determine the final Senior CLASS Award winner, the 30 candidates will be narrowed to 10 finalists midway through the regular season, and those names will be placed on the official ballot. Ballots will be distributed through a nationwide voting system to media, coaches and fans, who will select one candidate who best exemplifies excellence in the four Cs of community, classroom, character and competition. Along with the winner, the 10 finalists will be awarded Senior CLASS Award first- or second-team honors.