He's not even 2nd sting. 3rd string? Hahaha. Karma
Actively wishing bad things about 20 year olds is pretty petty. Have some self respect
I feel for Alton . . . he made a mistake in taking the money.
Bench third string have fun in Colorado.
See? You look like pearland
Not wishing bad things. Just think he made a bad choice.
What's this part now?
"Hahaha. Karma"
Can we finish the first quarter before we send an APB out on McCaskill?
Grass ain't always greener.
Does that say I hope he tears his ACL again? No!!! Just saying karma is against him.
CO w 4 targets to RBs in that 1st drive.
Not his game. He did get a carry.
WR Horn from USF is on CO ?
He was good for them.
USF gutted of skill guys.
He's hurt. McCaskill had been participating in non-contact drills due to a knee injury. McCaskill is listed as a co-starter on the Colorado depth chart.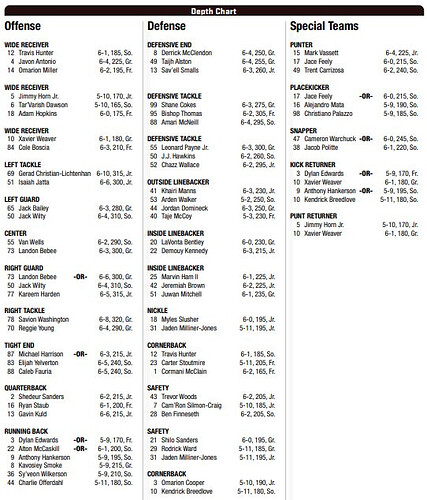 Yeah he might not be fully recovered from the ACL or there's lingering effects from it. Makes sense why he took the financial security.
No he didn't. He wasn't going to start here.
I'm with you but these "kids" are now paid athletes now. Alton will be fine he made some money.
Wait, I was told that there is no scenario where Alton does not start for Colorado right away and that his knee is 100% because everyone is always 100% this long after an ACL surgery.
Have any of you ever heard of google before running to this board to post something?
Besides, we already have a Alton McCaskill thread.
His actions when he left lost him that respect.
That is not at all how the discussion went with me