I know I am! A win is a win. It's not how, it's how many.
Always proud! In before the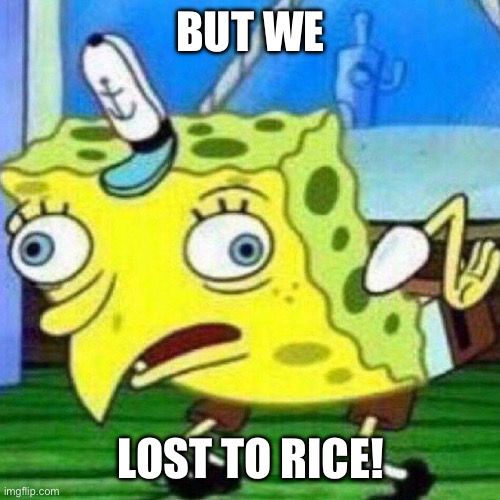 crowd
you gotta feel good beating baylor even if baylor isnt that good, always good to beat the baptists !
I'm just glad we won the game.
We beat a team that has been in b12 for last 28 years. LBCincy
I love the win. Happy for CDH and players
Like proud of the direction of this football program, or happy with the win?
I'm glad we hung an L on Baylor. Good to get that dub.
Beating Baylor just feels good.
I say what I mean and I mean what I say!
Is TTech going to hit UH with a cease and desist after those uniforms we wore today?

28 year absence and we play BU looking like Tech.

That said, I'll take a win over BU anytime. Don't care what we wear.
As ugly as it was its always good to beat those crooks in Waco
I feel good anytime we beat anyone.
As I say 99.999% of the time…we won, I'm happy.
That said, someone needs to inform Belk that the only thing the prevent defense does is prevent you from winning.
I feel better when we beat the Methodists.