Was Marcus Sasser included…
Question… how does the 1st team get the ball down the court and run plays? Seems like you would actually need a guard???
Jalen Wilson is a guard. And Brandon Miller is a guard.
Unfortunately they dont have position requirements for AA teams. Dont have to include a true point guard
Honestly, Sasser as 2nd team would be great.
Both those dudes are listed as forwards and are 6-8.
I know, but this was Alabamas latest starting lineup
Miller at the 3. Clowney at the 4. Bediako at the 5.
Small Forward still counts as a guard. And that's the position he typically plays. The 3.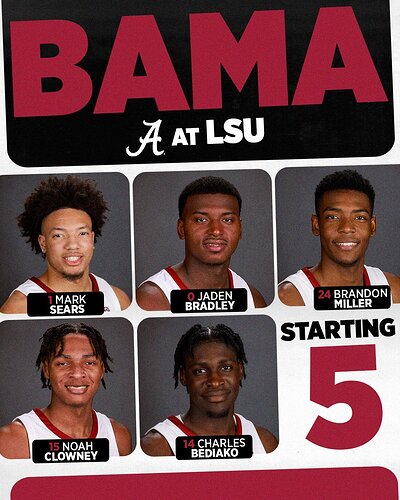 Kansas has played a small lineup all season. Where Wilson is playing as the 4.
But he handles the ball like a guard. He shoots 3s like a guard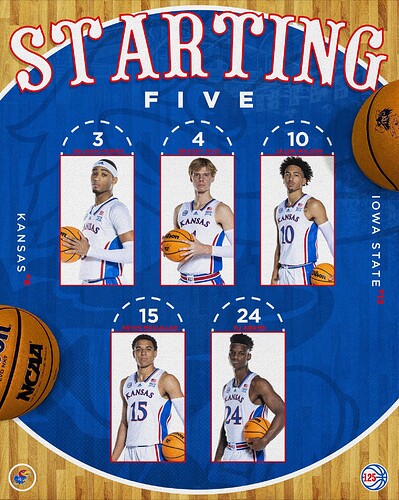 I get it… it seems like the logical approach would be to divide players into forwards or guards and then insure you take at least 2 from each position group based on top vote getters in each group. The swing position (3) could then go to whoever else gets the most votes.