http://www.uhcougars.com/sports/w-baskbl/spec-rel/120817aaa.html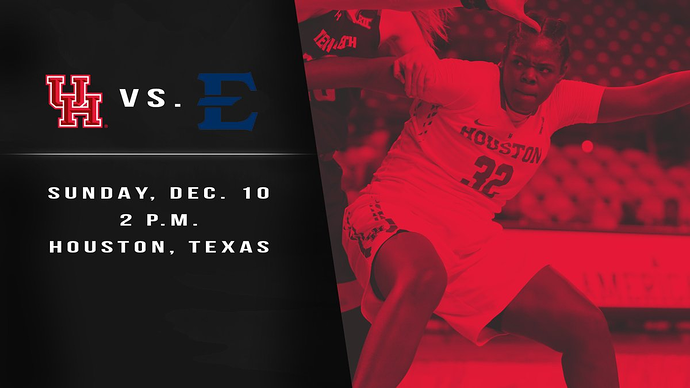 SCOUTING THE BUCS
East Tennessee State enters Sunday's contest with a 6-4 record after winning back-to-back games at Murray State (96-68) and at Winthrop (74-63).
The Bucs shoot 38.9 percent from the field but only 25.5 percent from beyond the arc, leading to 73.2 points per game. Conversely, ETSU allows opponents to shoot 42.5 percent from the field and 29.7 percent from deep while holding opponents to 72.8 points per game.
The Bucs have been led offensively this season by Tianna Tarter, who scores 17.0 points per game. Tarter was named as one of 50 players to the watch list for the 2018 Citizen Naismith Watch List, awarded to the top women's basketball player in the country. Erica Haynes-Overton also averages double figures for ETSU with 14.2 points per night.
Britney Snowden leads the Bucs on the glass this season with 6.3 rebounds per game.