Coleman, Lyles, Burrell to clash in NB Indoor 60m
http://www.nbindoorgrandprix.com/news/171/60/Coleman-Lyles-Burrell-to-clash-in-NB-Indoor-60m/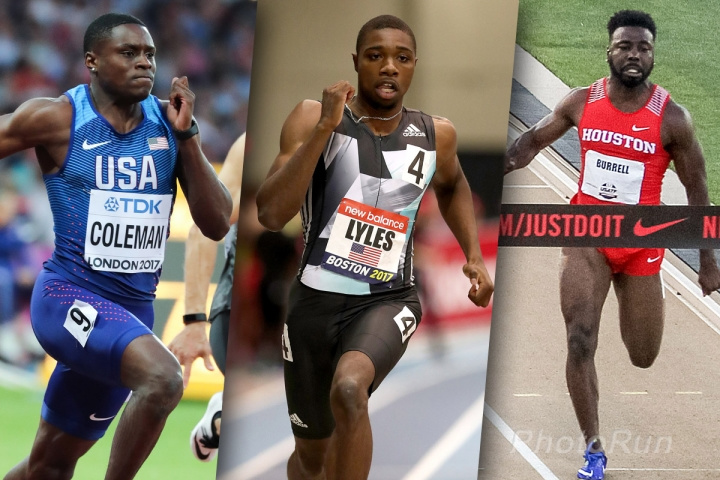 Headlining the men's 60 meters will be Christian Coleman, who is coming off a sensational season of sprinting. Last year, he won NCAA titles at 60 meters and 200 meters indoors, and at 100 meters and 200 meters outdoors. Coleman went on to win silver medals in the 100 meters and in the 4x100-meter relay at the IAAF World Championships in London. His best time of 9.82 made him the fastest man in the world over 100 meters in 2017.
_Facing Coleman in the 60 meters will be fellow Americans Noah Lyles and Cameron Burrell. Lyles had an excellent indoor season last year, culminating with a world best over 300 meters of 31.87 set at the US Indoor Championships. Though injury kept him out of the US Outdoor Championships and IAAF World Championships, Lyles recovered at the end of the season to win the IAAF Diamond League Final over 200 meters. _
Burrell, in his final year as a student at the University of Houston, is coached by his father, Leroy Burrell, the former world record-holder at 100 meters. He finished second to Coleman in both the 60 meters and 100 meters at the NCAA Indoor and NCAA Outdoor Championships, respectively, and recorded a best of 9.93 seconds, making him the sixth fastest man in the world over 100 meters in 2017.