http://www.uhcougars.com/sports/m-basebl/spec-rel/050817aac.html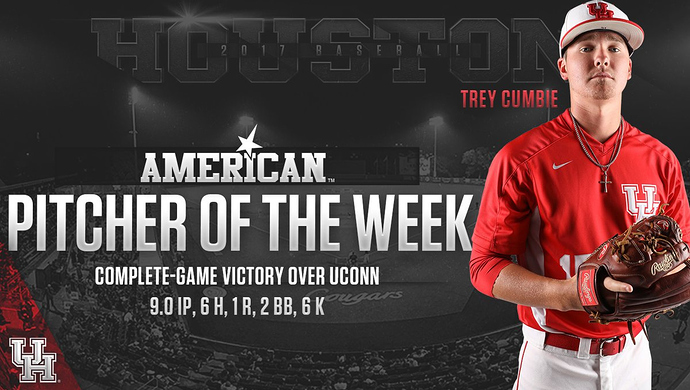 The southpaw held UConn to just one run on six hits and two walks in 9.0 innings of work. He struck out six.
The 9.0 innings and complete game match a career-long outing for Cumbie as he tossed a complete-game shutout at then-No. 10 Louisiana on March 21.
Cumbie allowed just one extra base hit in a double and registered four innings of 1-2-3 action.
The win lifted Cumbie's record to a 7-1 mark in 11 starts. He now enters the week, leading the pitching staff with an ERA of 2.41.