Engineering cells to make immunotherapy more effective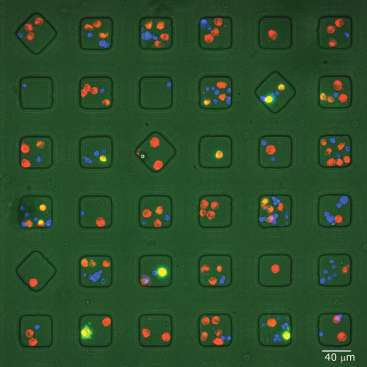 A team of researchers led by an engineer from the University of Houston is trying another tack - designing immune system cells that can survive within a tumor even when the nutrients needed to sustain them aren't available. That should allow the cells to work more efficiently in more people.
Navin Varadarajan, associate professor of chemical and biomolecular engineering at UH, works with T cells, immune cells that can recognize and attack disease cells. But all cells need nutrients to survive, and tumors harbor areas of nutrient limited zones, meaning T cells often die before completing their task, Varadarajan said.
"We know once they get to the tumor, nutrients are limited," he said. "If they are not able to cope and compete effectively for these nutrients, they're going to die. The question is, can you engineer the T cells to survive and persist?"
To further the work, Varadarajan has received a $375,000, three-year grant from the Melanoma Research Alliance, part of $8.5 million in new funding awarded to researchers at 28 institutions in six countries.