Jugular John was a man ahead of his time; he would absolutely be a star in today's world of college football.
HOW A FORGOTTEN OFFENSIVE GURU CHANGED COLLEGE FOOTBALL
https://sports.vice.com/en_us/article/how-a-forgotten-offensive-guru-changed-college-football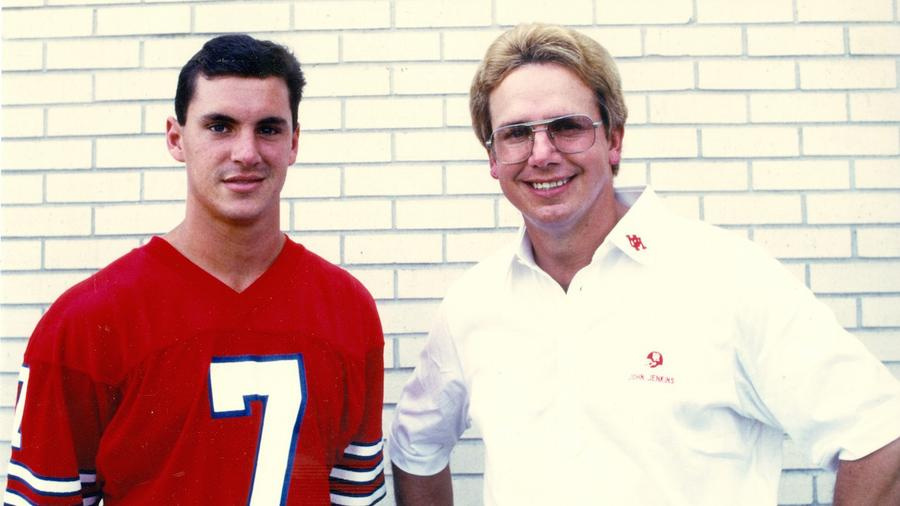 Back then, with coach John Jenkins in charge, Houston was college football's most intriguing and polarizing team. Most coaches believed that defense and running the ball won games; Jenkins laughed at that notion. Instead, his Cougars ran a no-huddle offense and lined up with four receivers on most plays, compiling eye-popping passing statistics and forcing defenses to cover the entire field.
"John Jenkins used to tell us, 'Every running play is a wasted opportunity to score,'" Klingler says. "He really did a great job of teaching this. If we had 70 snaps on offense and we only threw seven or eight touchdowns, then we failed on over 60 plays … He's over there driving us to be better. We're still scoring 65, 70 points in a game and all we see is a bunch of failure where we didn't do our job."