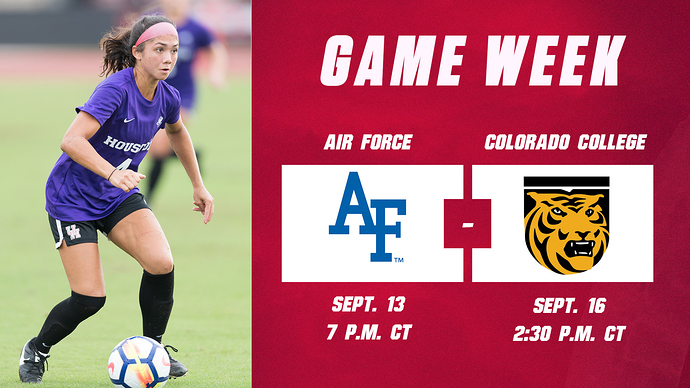 SCOUTING THE FALCONS
The all-time series with Air Force is tied at 0-0-0, these teams have never met on the pitch.
Emma Nelson leads the Falcons with two goals this season, four other players have assists.
Jennifer Hiddink is the primary goalkeeper for Air Force with a 1-1-1 record and 30 saves this season.
Air Force is in its 10th season under Head Coach Larry Friend
The Falcons are 1-2-1 this season and 1-1-0 at home.
SCOUTING THE TIGERS
Colorado College is 3-2 overall and 1-1 at home, dropping their last two matches.
Lauren Milliet and Tayla Wheeler lead the team in goals with two each.
Lucia Costanza has posted three assists this season, followed by Milliet with two of her own.
Jade Odom is the primary goalkeeper with a 3-2-0 record and 19 saves.
Geoff Bennet is in his 14th season at the helm of the Colorado College soccer program.