Two winnable games this week for the Coogs. UCONN is 145th in RPI and Temple is 208. Coogs are 84th.
http://www.uhcougars.com/sports/w-soccer/spec-rel/101117aab.html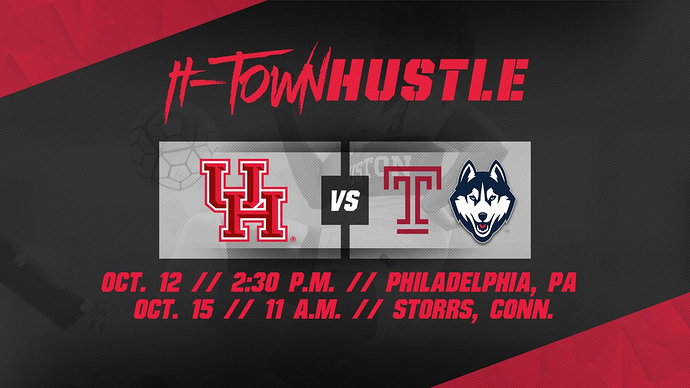 SCOUTING THE OWLS
Temple heads into it fifth season under Head Coach Seamus O'Connor.
Temple is 5-6-2 on the season and 1-2-1 in American action, after going 0-2-1 in its last three matches.
Senior forward Gabriella McKeown and junior forward Kerri McGinley currently lead the team in points with eight.
McKeown leads the team in goals with four.
Both Elana Falcone and McKeown leads the Owls in assists with three each.
Morgan Basileo is the primary goalkeeper for Temple, notching 46 saves and three clean sheets.
SCOUTING THE HUSKIES
UConn heads into this weekend sitting at 4-6-3 overall and 2-2-0 in conference, slated to faceoff with SMU in a Thursday evening match.
Kess Elmore leads UConn in points this season with 11 points off of five goals and one assist.
Vivien Beil leads the Huskies in assist with three this season.
Mollie Kerrigan is the primary goalkeeper for UConn, collecting 36 saves and one shutout this season.