Student Project Selected for NASA High-Altitude Flight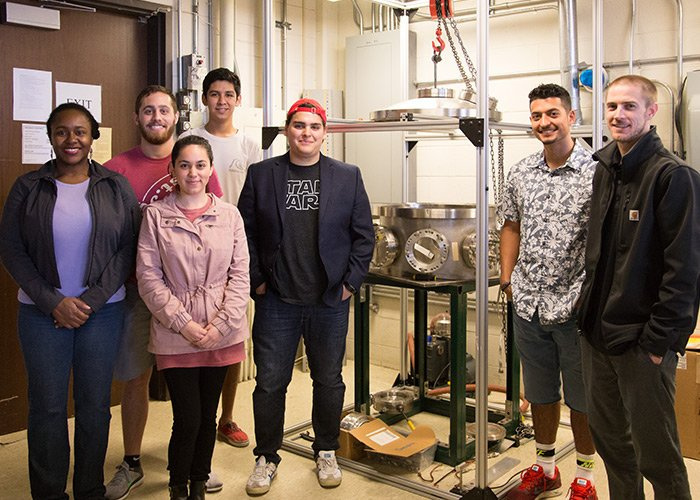 HASP, an annual upper atmosphere balloon mission supported by the NASA Balloon Program Office and the Louisiana Space Consortium, offers student teams from around the country the opportunity to fly a payload of their own design. The UH project was one of 12 selected for this year's flight.
"For this project, we want to capture bacteria at high altitudes," Morelos said. To do that, their team designed equipment to selectively capture bacteria at altitudes of 36,000 meters, which is just a little more than 22 miles above sea level. Team members include physics majors Fre'Etta Brooks, Steven Oliver, Debora Mroczek, Dorian Dela Pena, as well as engineering majors Alejandra Cruz, Jaelyn Kelly, Diego Hernandez and Jaime Juarez.