We've got a strong foundation on this team…if they can stay healthy. Looking forward to next year.
http://www.uhcougars.com/sports/w-tennis/spec-rel/050417aaa.html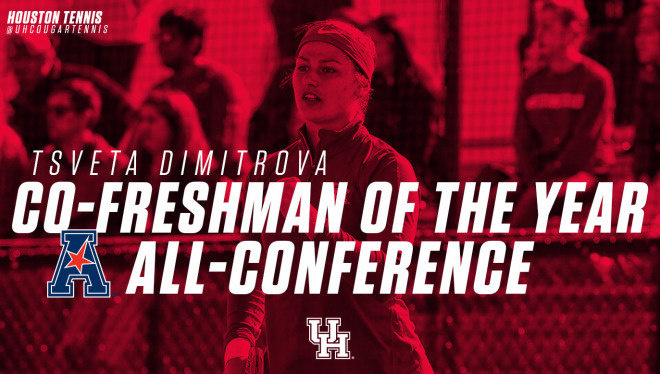 Dimitrova was named Co-Freshman of the Year with Ivone Alvaro from Tulane. She is the second American Conference Freshman of the Year in program history and the first since Despoina Vogasari in 2014.